Wilson Gdynia, the cargo ship which reported steering problems on Saturday, has finally been reached by tug vessel, Balder Viking, off Barra. The tugboat was sent three days ago from Aberdeen, but the rough seas and heavy winds were hampering the operations. Now Wilson Gdynia is under tow to Belfast for repairs. According to Tradewinds, the daily rate of Balder Viking is £22,000.
Wilson Gdynia is the second vessel in trouble for the last week in the Hebridean seas. The first one was the 53,000-ton MV Eleanor D. The vessel reported engine troubles a week ago west of the Hebrides. A tug boat managed to reach her in five days.
These two events are the reason for the Western Isles Council to call for a salvage tug permanently based on the west coast. Angus Campbell, leader of the Council, said:
"The delay in the boat arriving highlights how vulnerable the west coast is to such incidents. We call on the UK Government to reconsider the provision of a second tug based in the western waters of Scotland to reduce the risk for mariners and the environment in what is a major shipping area."
The last Western Isles coastguard tug was removed from service in the area two years ago. Days after that, a cargo ship ran aground on North Uist. There was no emergency tug which could help the vessel.
The UK government hired a tug which had to cover the area between Shetland and Barra until 2015, but it has been rarely seen away of its berth in Kirkwall. It did not appear in the recent emergencies.
Balder Viking (IMO number 9199634 and MMSI 265829000) is a tug registered in Sweden. The 84-meter vessel was built in 2000. Current position of Balder Viking.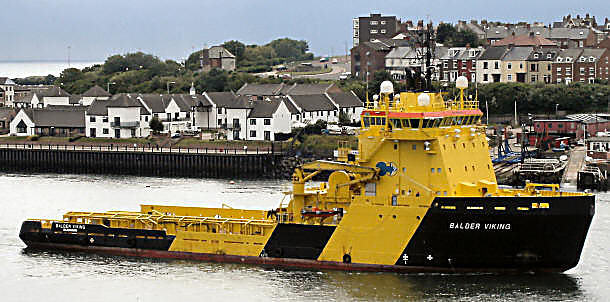 MV Eleanor D (IMO number 9287974 and MMSI 538003537) is a cargo ship registered in the Marshall Islands. The 198-meter vessel was built in 2005. Current position of MV Eleanor D.
Related News:
Cargo Ship WIlson Gdynia out of control in rough Hebridean seas