The final tow of Costa Concordia has been planned for tomorrow since the weather forecast for today foresaw winds of 40 km/h. The outlook for the rest of the week is calm sea with no winds, which means perfect weather conditions for the final voyage of Costa Concordia. The journey is expected to end in Genoa next Sunday.
During the voyage to Genoa, Costa Concordia will be accompanied by a convoy of 14 vessels. Two boats will tow the Italian cruise ship from the front. The leader of the group will be the tug Blizzard, led by Captain Hans Bosch. The two leading tugs will be attached to Costa Concordia by 70 millimetre chains. They will sail at a distance between 700 m and 800 m and will pull with a speed of 2.5 knots. The crew on board the vessels includes salvage experts and environmentalists.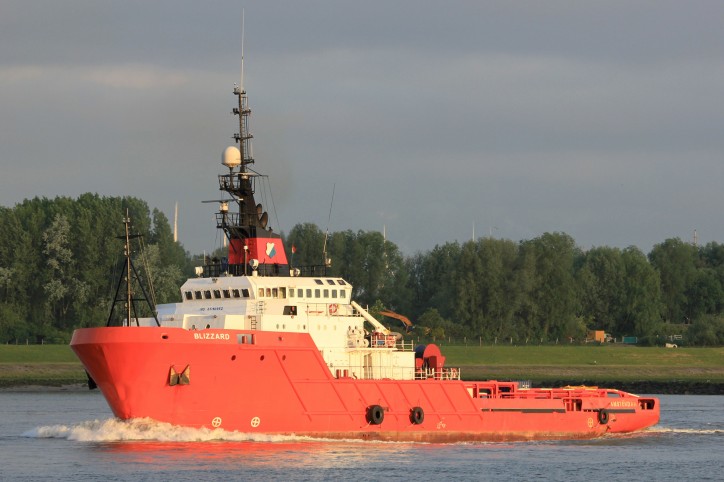 The exact route of the Costa Concordia and her convoy will be decided tomorrow in accordance with the weather conditions. According to Captain Hans Bosch, the ideal route is directly north. He also added that the most delicate moment in the salvage operation would be the moment Costa Concordia reaches the open sea (just past Corsica).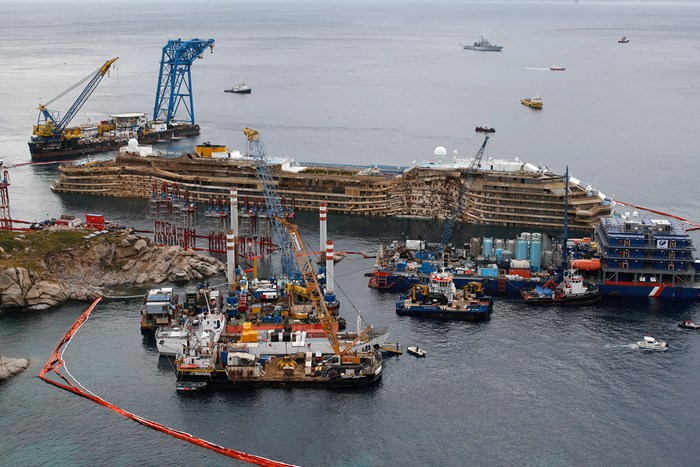 Meanwhile, the "small amount of hydrocarbons" spotted on Saturday was nothing alarming.
According to the chief executive of Costa Cruises, the largest salvage operation in the maritime history is likely to cost over € 1.5 billion.
Related news:
Costa Concordia Update: Refloating of the wreck starts (livestreaming from Giglio)