Around 70 men have been dispatched to the site of the capsized ro-ro vessel Amadeo 1. Chilean Navy's teams and representatives from the owner of the vessel, Navimag, were sent to examine the condition of the vessel regarding the cargo onboard and potential leaks. А spill of diesel floating on the sea was contained with protective booms, recovery equipment and absorbent pads.
It was understood that the Amadeo 1 had cargo of 250 cattle, 40 tonnes salmon fish, three containers for oxygen transport and several vehicles. According to Navy personnel, 41 of the cattle were saved after they managed to swim about 50 m to shore.
Yesterday to the scene came representatives of the National Marine Fisheries Service (NOAA) and the Agriculture and Livestock Service to examine the current situation. They need to coordinate the transfer of the drowned cattle (still inside the vessel).
Currently the Amadeo 1 has a 70-percent list. The fuel tanks of the vessel are outside the impacted area. The ferry service from Puerto Natales to Puerto Montt resumes in two days.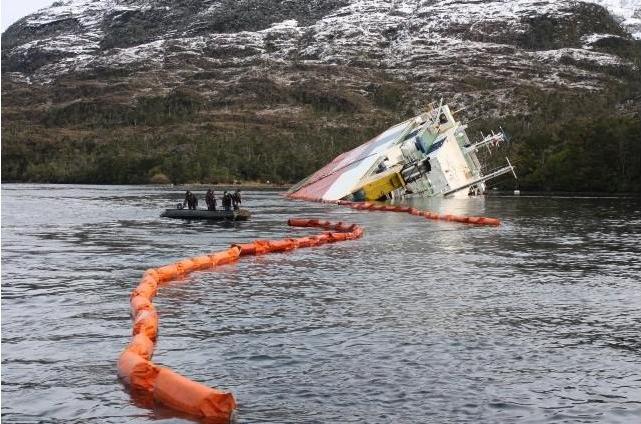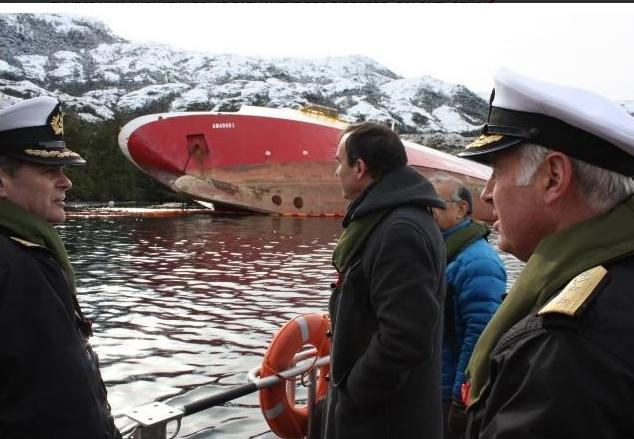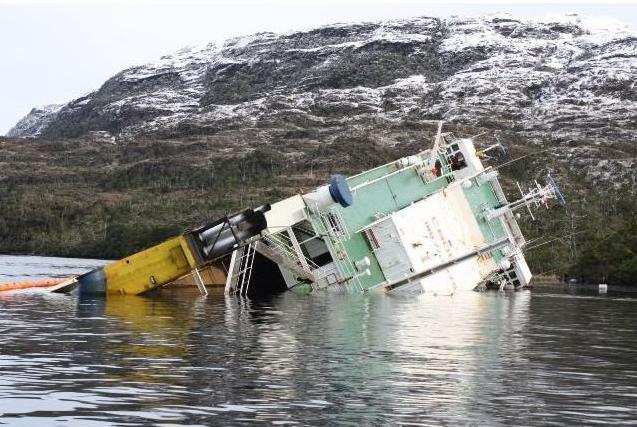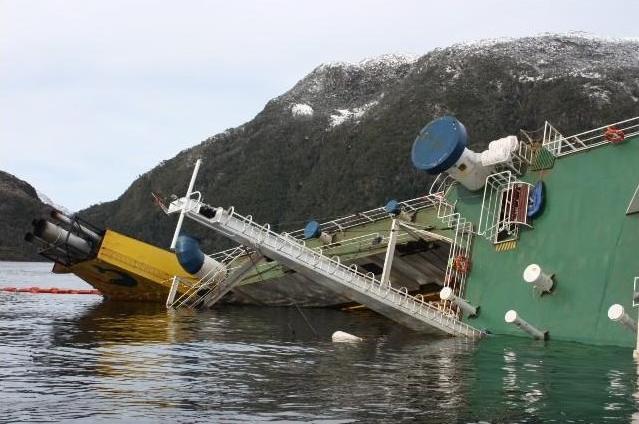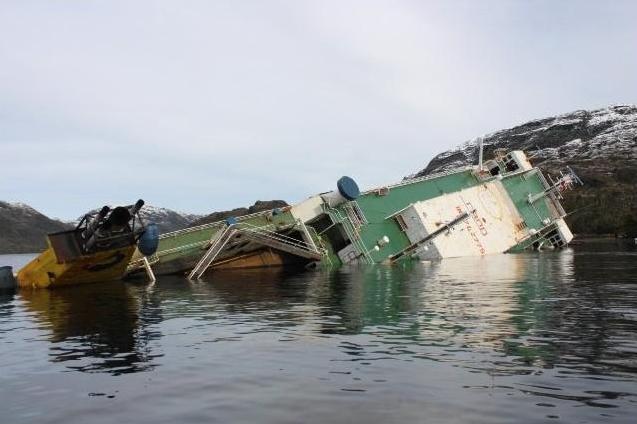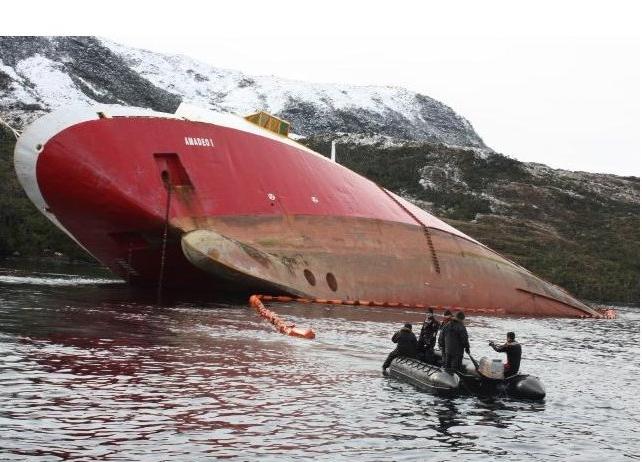 Images: RadioPolar
Related news: Video: Amadeo 1 capsizes in Kirke Canal