The general cargo vessel Wilson Dover has allided with the Sildemels Quay dock in Skagen. The accident occurred at 6:30 a.m. local time on August 25.
The vessel was just entering the port, en route from Bremerhaven, when it suffered a power blackout. Wilson Dover was unable to stop and rammed the quay with considerably high speed. Some of the containers carried by the vessel collapsed. Still unable to stop, Wilson Dover moved on. Its bulbous bow hit the trans-versing berth, which resulted in large hole and road collapsing.
Wilson Dover sustained only slight damage and managed to berth at the quay. It left the port yesterday and headed towards Hellvik.
Wilson Dover (IMO number 9005754 and MMSI 314251000) was built in 1993 and is registered in Barbados. The 83-meter vessel has a deadweight of 3,269 DWT.
Current position of Wilson Dover.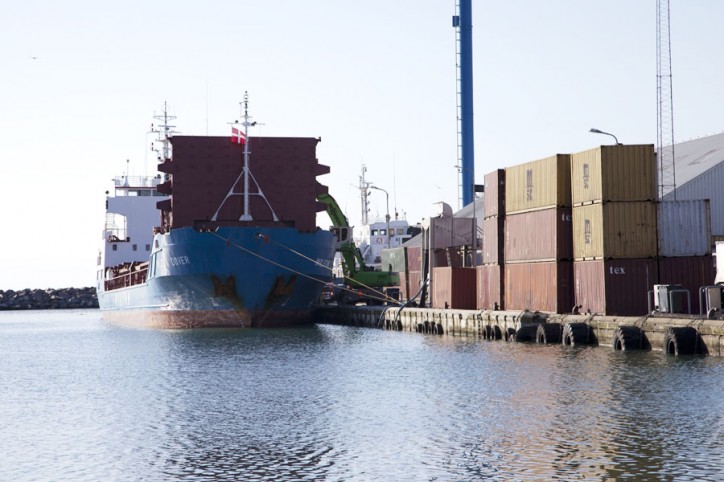 Image: skagensavis