HMCS Toronto, a Canadian navy frigate on a NATO exercise in the Black Sea, has been buzzed by military jets of the Russian Navy. On Sunday, the Canadian battle ship was approached by two Su-24 Fencer fighter jets and a surveillance plane.
Canada's Defence Minister Rob Nicholson commented:
"The participation of HMCS Toronto in NATO's reassurance measures in the Black Sea demonstrates Canada's steadfast commitment to peace and security in Eastern and Central Europe. While the Russian military aircraft that circled the HMCS Toronto did not in any way pose a threat to the Canadian ship, their actions were unnecessarily provocative and risk escalating tensions even further."
General-Major Igor Konashenkov, a senior Russian Defence Ministry official, denied any provocative behaviour saying that the military aircraft were in the area on a routine flight.
"The planes' flight path passed through the area where the Canadian naval ship Toronto was, but without making an approach on the foreign military vessel," General-Major Konashenkov, said.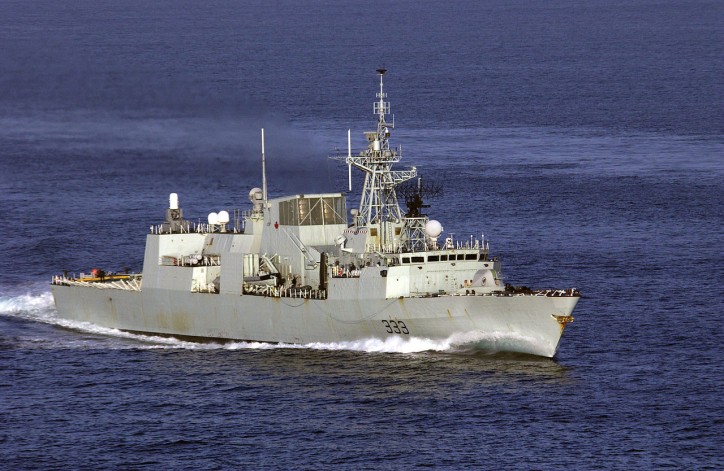 Image: Wikipedia
HMCS Toronto entered the Black Sea on September 6 as part of an exercise "Sea Breeze 2014." The military exercise is running between 8-10 September. The Canadian frigate has been deployed in the Mediterranean for months.
"Canada and its allies are taking part in reassurance measures as a direct result of the Putin regime's military aggression and invasion of Ukraine. Canada will continue to work with our NATO Allies to build military interoperability and partnerships in this part of the world. The message that Canada is sending - along with the rest of our NATO allies - is that Russia's reckless actions must stop," said Defence Minister Rob Nicholson.
Sea Breeze brings together vessels from the US, Ukraine, Spain, France, Bulgaria, Romania and Turkey. The Canadian government confirmed that following the exercise, HMCS Toronto will also conduct port visits in the Black Sea aiming to "enhance diplomatic and defence relations with strategic partner."