IMO source has confirmed that the organisation will actively back the drawing up of rules regarding the Northern Sea Route as the number of vessels navigating in the area is expected to rise significantly.
IMO hopes that the establishment of such international standards will make the route international and available for free navigation. Currently, the rules on respective countries' vessels traveling the sea route are imposed by Russia.
Since the rules in the Arctic have not been established like those in the Antarctic, stipulated rules such as placing a freeze on territorial sovereignty are claimed by respective countries. Due to that fact, Russia (whose territory is along the route) set its own rules for most of the route such as requiring vessels to be piloted by a nuclear-powered icebreaker and collecting fees from the vessels.
"If standards set by the IMO take effect, Russia will not be able to refuse ships meeting the standards to travel the route," said IMO Secretary General Koji Sekimizu.
The relevant treaties are being revised and new mandatory regulations on maritime safety and the environment are being developed. Furthermore, Koji Sekimizu revealed a plan to introduce new seafarer qualifications.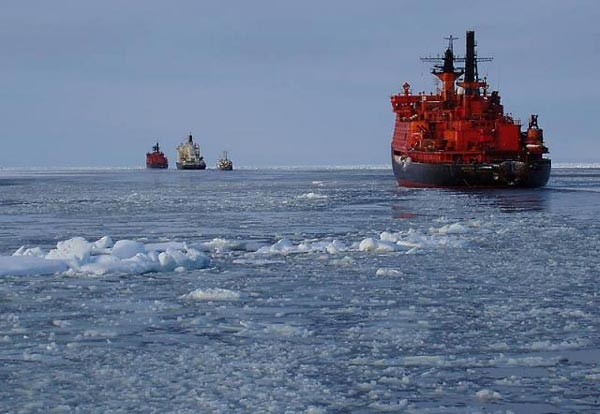 Image: Rosatomflot
Source: The Japan News