Nine suspected pirates from Somalia have received 19,600 DKK ($3,247) each in compensation from Denmark for being held in custody too long before being brought before a judge.
On November 2013, the Somalis were suspected of trying to hijack the Danish tanker vessel Torm Kansas in the western Indian Ocean. The criminals were seized by the Danish Navy support ship Esbern Snare in the high seas.
Having been kept in prison for 13 days, charged with piracy, they were brought before a judge via a video link. The Somalis claimed they were fishermen and that their vessels lost power and were found not guilty.
The Danish law provides that a citizen cannot be detained for more than 24 hours without being brought before a judge. There is no relation between the compensation and the "not guilty" sentence of the Somalis.
The new decision comes just several days after the European Court of Human Rights (ECHR) ordered France to pay compensation to Somali pirates for not presenting them promptly before a judge.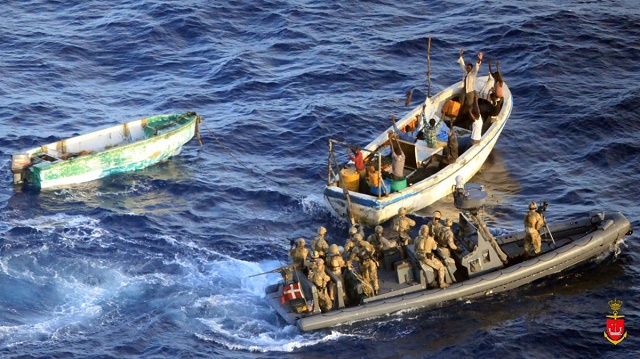 Related news:
HDMS ESBERN SNARE NATO warship detains suspected pirates
Court orders France to pay full compensation to Somali pirates