The Port of San Diego went on with efforts to position itself as an environmental supporter throughout the year, supplying an examination of renowned 2014 climate and energy feats to the Board of Port Commissioners on December 9, 2014, sustaining the Climate Action Plan. The plan included economic, social and environmental regards and converted them into business decisions and planning and supplied goals for lessening greenhouse gas emissions for the future. It was accepted by the Commission in December 2013. The Port has accomplished more than half of the 2020 goal for reduction of the greenhouse gas emissions.
According to Port Chairman Bob Nelson, the Climate Action Plan took into consideration all of the energy conservation efforts of the Port and assumed that the Port was including Green Port values into the current daily actions. The 2014 feats of the Port had provided an excellent beginning in the process of lessening of the footmark and completing the long-range environmental management goals.
The implementation of the Climate Action Plan was carried out by the Board. The latter empowered an agreement with Environ International amounting to $88,000 to supply technical help to the Port which would enable prolonged implementation of the Plan and a fulfillment of the provision of new information to the Port's greenhouse gas itemized list. The inventory evaluated the emissions of Port activity and also all occupant activity, which would provide strategies for reduction.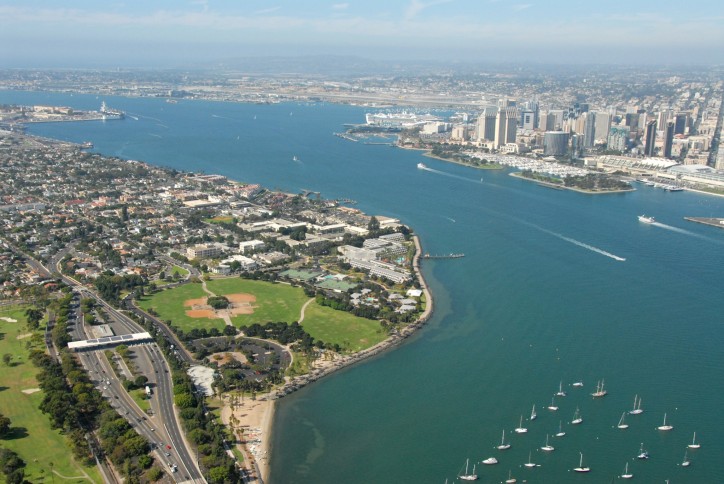 The Board accepted as satisfactory the prolongation of the Energy Efficiency Partnership with San Diego Gas & Electric for the year 2015, increasing the total paying back to $2,078,520 for the period 2013-2015. The program incorporated education and services for staff and occupants and provided the money for Port operations, energy management and climate planning, as well as technical help for more than 80 tenants taking part in the Port's Green Business Network for energy and cost saving operations.
Source & Image: Port of San Diego