Nautilus International, a maritime union headquartered in the UK with members amounting to 21,000 in the UK, Netherlands and Switzerland, has raised concerns about the safety of the car carriers. Taking into consideration the maritime accident with the Hoegh Osaka, the union highlighted its worries about car carrier design and functioning.
According to Allan Graveson, union's senior national secretary in an interview for the BBC TV, the construction of the vessels is on the verge of safety and the design is not sensible. Their operation has to be handled with care. The regulator that allows the ships' pattern and operation in such a way exhibits an evident mistake.
"Their design has gone beyond what is reasonable and these ships need a lot of careful management," he said.

"There is manifest failure of the regulator that permits the design and operation of ships in this way."
Graveson goes on with comments about the necessity of betterments and about the union's expectations that careful examination will be carried out to determine the ground reasons for the accident. In his words, the pilot's knowledge and skills avoided the development of a major incident after the carrier's condition became critical not long after starting its journey. The pilot directed the ship towards the shore and displayed qualities as professionalism and a quick thought. Thus there were no deaths, environmental catastrophe or prevention of the passage through a major U.K port.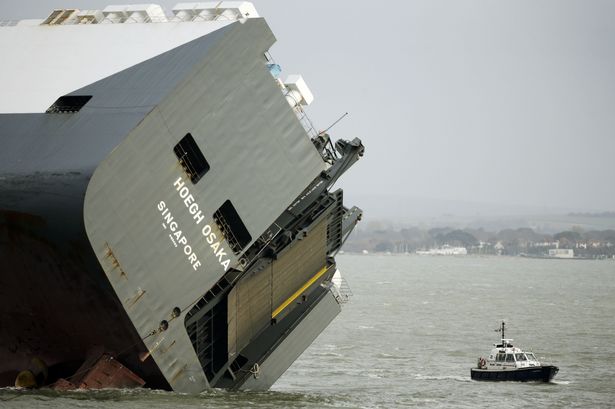 Getty Images