On Saturday (Jan 23) the tugs Ocean Bravo, Ocean Tundra, Ocean Ross Gaudrault and Phil D assembled at the grounding site at 8.30 p.m. LT and were able to refloat the container ship MSC Monica with the high tide.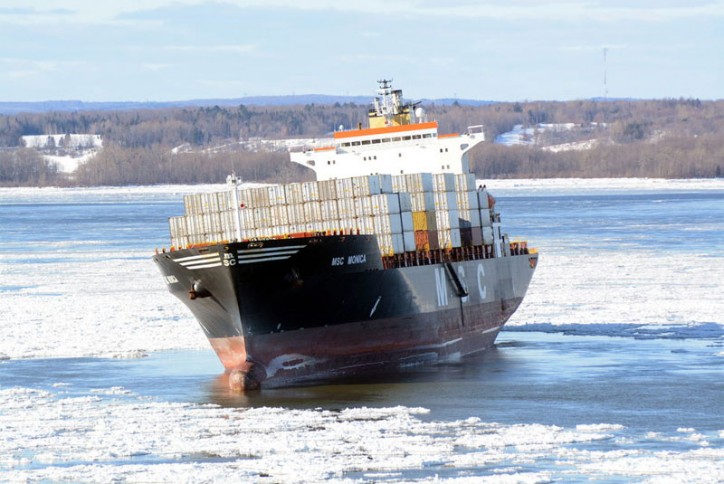 Image: FleetMon
The Ocean Tundra remained on standby while she headed towards the Grondines wharf, where the boxship will be inspected in deep water. Damage, however, seemed to be minimal.
If the ship passes the inspection, it might be able to resume its journey to Quebec, where a thorough examination could take place if necessary.
Source: Vesseltracker / reporting Timsen
Related news: Container ship MSC Monica hard aground on St. Lawrence River