EXMAR takes delivery of World's First Barge-Based FSRU and secures long-term employment for the unit.
EXMAR announced yesterday that the Company has taken final delivery of the world's first barge-based floating LNG storage and re-gasification unit (FSRU) from the Wison Shipyard in Nantong, PRC. The unit has a re-gasification capacity of up to 600MMSCFD and a storage capacity of 26,000 m³ of LNG.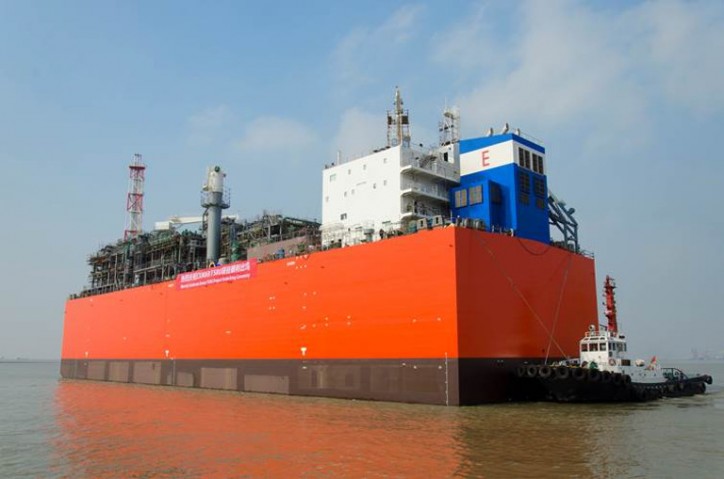 This delivery is a milestone in EXMAR's history as this FSRU is the first of the new generation of floating regasification assets, barge-based, and perfectly positioned to add value in medium-sized LNG import projects all over the world in a fast track, flexible and cost-efficient way.
In addition to the delivery, EXMAR also confirms that long-term employment for the FSRU has been secured with a reputable counterpart and hire will start from mid-2018 onwards. The Company will communicate further details regarding this contract in the near future in coordination with the customer.
Nicolas Saverys, CEO of EXMAR: "the delivery of the FSRU is a testimony of EXMAR's commitment to continuously improve the solutions we offer to the LNG supply chain industry. I am very pleased and honoured that long-term employment for the FSRU was secured prior to delivery."
Source: EXMAR