South Korea's Daewoo Shipbuilding & Marine Engineering Co. (DSME) mostly in the news for liquidity woes demanding another multibillion-dollar public bailout on Tuesday released a positive announcement of delivering the world`s first icebreaking liquefied natural gas (LNG) carrier to Russia`s state-run shipper Sovcomflot.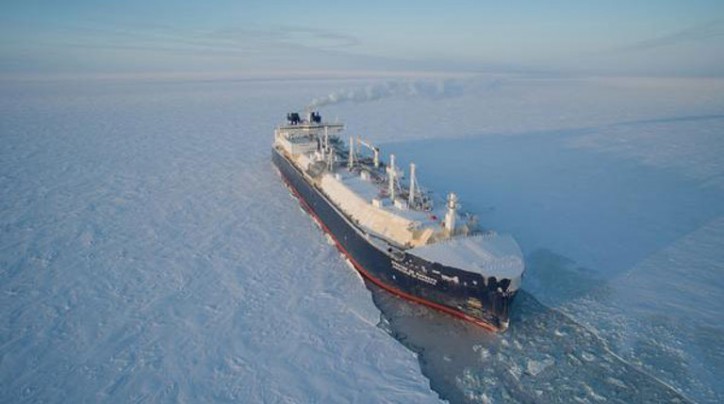 The South Korean shipbuilder will be paid 240 billion won ($215 million) for the first delivery for a fleet of ice-breaking tankers for the Russian company. Although icebreaker is not new, a gas tanker designed to force its way through the Arctic is the first kind. DSME was awarded a $4.8 billion contract to build 15 vessels of the kind. Each ship costs $320 million and DSME received an advance on the first supply. The payment on schedule is nevertheless a relief to the shipbuilder struggling to run its elephantine dockyard amid lack of new orders and maturing debt.
The icebreaking LNG carrier, 299 meters long and 50 meters wide, can carry 173,600 cubic meters of LNG, which is enough to fuel gas for entire Koreans for two full days.
The icebreaking Arc-7 ice class carrier, capable of sailing through 2.1-meter-thick ice, is made of special steel plate, three times thicker than typical plates. DSME successfully completed a month-long test sail of the ship in the Arctic Ocean in November.
The ships will be deployed for Russia's national Far East resource development in the Yamal Peninsula, in the western part of Siberia. The remaining 14 carriers would be delivered incrementally over the next three years.
Source: Pulse