Maersk Tankers has entered an equity agreement with CargoMetrics Technologies LLC (CargoMetrics), a Boston-based hedge fund specialising in quantitative trading models derived from shipping data.
The agreement establishes a strategic partnership between Maersk Tankers and CargoMetrics, providing Maersk Tankers access and exclusive rights to CargoMetrics' analytical models, algorithms and capabilities.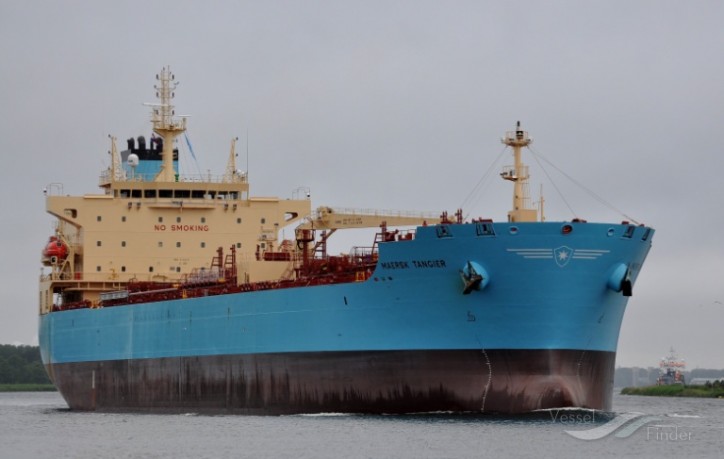 CargoMetrics links satellite signals, historical shipping data and proprietary analytics for trading purposes in its systematic investment platform.
"In the partnership, we will accelerate our use of digital solutions to enable our business strategy, which will deliver value to our customers and partners while we generate income and develop our position as the digital frontrunner in the product tanker industry. CargoMetrics is the right partner to support us in this as they have the analytical models, algorithms and capabilities that we need in Maersk Tankers. This will also help us to further develop our in-house digital knowhow and capabilities," says Soren C. Meyer, Chief Strategy and Transformation Officer, Maersk Tankers.
The agreement is cementing Maersk Tankers' commitment to integrating digital solutions into the product tanker industry.
"Data about the ninety-percent of global trade that moves by sea is a powerful trading edge" says Scott Borgerson, Chief Executive Officer and Founder of CargoMetrics. "This is the quintessential partnership where we can drive returns in both of our businesses by collaborating with one of the leading players in shipping while applying our patented technology to their physical tanker operations. We are excited to team up with Maersk Tankers to further increase the use of big data in the product tanker industry."
The agreement took effect on 21 July, and Maersk Tankers and CargoMetrics are now entering an analysis phase to further identify where best to apply the digital know-how and capabilities of both companies.
About Maersk Tankers
Maersk Tankers owns and operates one of the largest product tanker fleets in the industry. The first dedicated product tanker vessel was acquired in 1928, and ever since, the fleet has been expanding and improving to meet customer needs worldwide. Maersk Tankers is part of the Energy division of A.P. Moller - Maersk, headquartered in Copenhagen, Denmark.
Source: Maersk Tankers