Two roll-on roll-off vessels from American Roll-on Roll-off Carrier (ARC) Group's U.S.-flag fleet – M/V Resolve and M/V Independence II – had operations impacted by Hurricane Harvey.
M/V Resolve remains in the port of Beaumont, waiting for clearance to sail.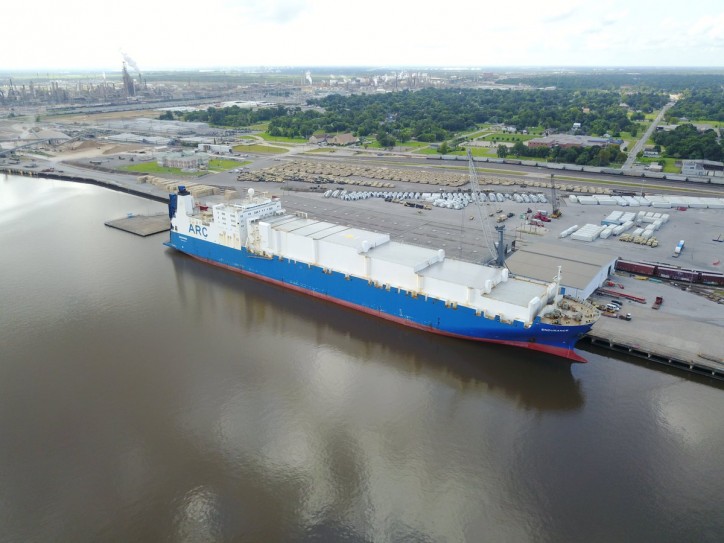 M/V Independence II was delayed four days in reaching the port of Galveston. She arrived in Galveston on the afternoon of August 31. Operations are expected to be completed September 1, whereupon the vessel will sail to Beaumont.
The terminal in Galveston is operating. Surveyors are on the ground inspecting cargo. The terminal expects to be open for full operations on Tuesday, September 5.
ARC is the largest U.S.-flag roll-on roll-off (Ro-Ro) carrier, and the third largest U.S.-flag carrier operating in international trade. The company provides American-owned, managed, and crewed Ro-Ro shipping and intermodal services committed to the requirements of the Department of Defense, other U.S. government departments and agencies, and commercial customers.
Source: ARC