During the first quarter of the year, new car exports and imports passing through the Port of Gothenburg rose by 12 per cent compared with the first quarter of 2016. The Port of Gothenburg became the number one vehicle handling port in Scandinavia, due largely to the rise in imports.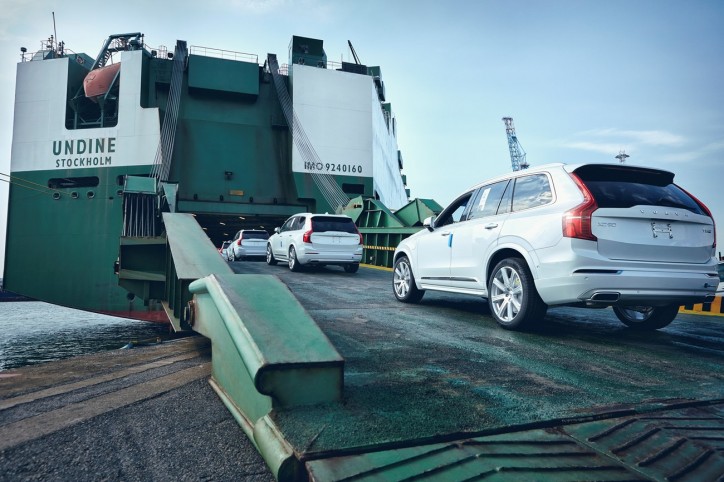 The number of cars exported and imported through the Port of Gothenburg has grown steadily since 2012 and the trend appears to be holding. According to new figures released by the Swedish government agency Transport Analysis and the industry and employers' organisation Ports of Sweden, 67,682 cars passed through the Port of Gothenburg during the first quarter of the year. This represents an increase of 12 per cent on the first quarter of 2016.
The increase can be attributed largely to the 30 per cent upturn in imports. Imports account for 40 per cent of the cars handled at the port and are mainly from Renault and Nissan, but also include Chevrolet, Ford and Opel. The positive trend was underpinned even further during the year by the link-up between the terminal operator, Logent Ports and Terminals, and car producers Mazda and Tesla.
"The upsurge in the sale of new cars in Sweden has continued and this is reflected very clearly in our import figures. Our terminal operators, Gothenburg RoRo Terminal and Logent Ports and Terminals, are doing a first-rate job of sourcing new volumes and the future for imports is looking bright," said Claes Sundmark, Vice President, Container, Ro-Ro and Rail at Gothenburg Port Authority.
On the export side, it is Volvo that accounts for the majority of the volumes. During the first quarter, the port shipped three per cent more new cars, thanks to the growth in sales of Volvo's Gothenburg-produced models from what was already a record-breaking level.
"I'm very pleased to see that their model range is enjoying continued success. Volvo has new models in the pipeline at the Torslanda Plant, which they are very optimistic about, and there are strong indications that car exports will increase at an even higher rate in the future," said Claes Sundmark.
New cars handled at the Port of Gothenburg:
| | | | |
| --- | --- | --- | --- |
| | Q1 2017 | Q1 2016 | Change |
| Imports | 24,994 | 19,186 | 30% |
| Exports | 42,688 | 41,305 | 3% |
| Total | 67,682 | 60,491 | 12% |
Source: Port of Gothenburg