The Shipping Corporation of India Ltd (SCI) has taken delivery of a 2001 Japanese built second hand Very Large Gas Carrier (VLGC) from M/s. LPG Transport Services Ltd, a Bermudan ship-owner on 14th September 2017 (Thursday) at Khor Fakkan (U.A.E.). The vessel has been renamed as 'Nanda Devi'.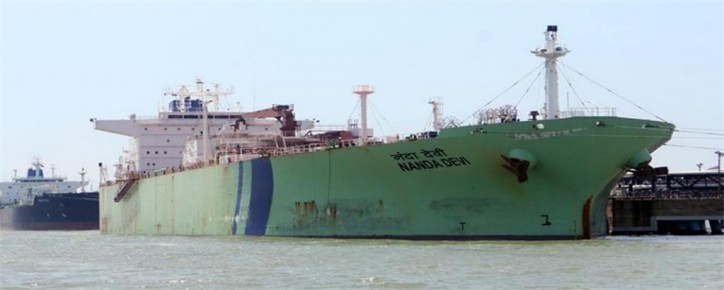 Capt. Anoop Kumar Sharma, C&MD, SCI said:"I am extremely delighted to announce that with the addition of VLGC 'Nanda Devi', SCI has now become a six million deadweight company". He also said: "SCI is the first and only Indian shipping company to reach this milestone". On this occasion, Capt. Sharma congratulated all the stakeholders and reiterated on SCI's vision to be the 'Numero Uno' in Indian shipping.
VLGC 'Nanda Devi' at 53,503 deadweight is now the largest vessel in SCI's fleet of gas carriers. The vessel has a gross tonnage of 46,506 and complies with the latest and most stringent international regulations. Energy transportation continues to remain the core business segment for SCI. The acquisition of VLGC 'Nanda Devi' is expected to further strengthen SCI's position in the energy transportation sector.
SCI's total fleet strength stands at 70 vessels aggregating to deadweight of 6.01 million and gross tonnage of 3.35 million. In addition, SCI also manages 53 vessels (0.55 million GT and 0.39 million DWT).
Source: SCI