Golden Ocean Group Limited (NASDAQ and OSE: GOGL) (Golden Ocean) today announced that it has entered into agreements to sell six Ultramax vessels built at Chengxi between 2015 and 2017 en bloc for $142.5 million to an unrelated third party. The net cash proceeds from the sale after the repayment of $39.2 million of associated debt will be slightly in excess of $100 million. All vessels are expected to be delivered to their new owner during the fourth quarter of 2017.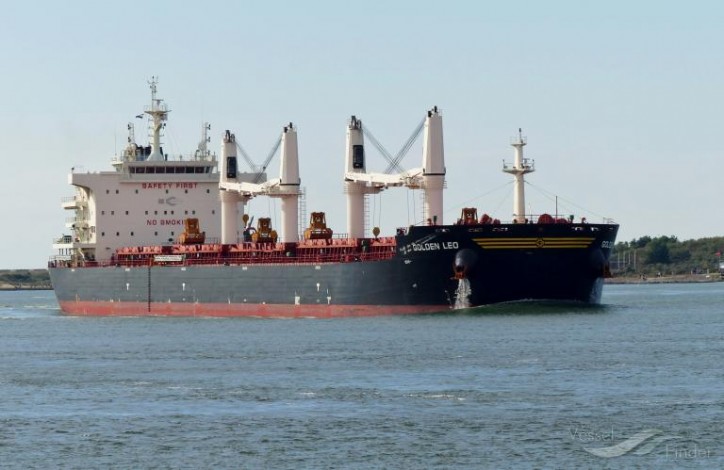 Separately, the Company has agreed to take early delivery of the Golden Nimbus, a Capesize vessel under construction at New Times Shipbuilding. The Company will make a final payment of $29.4 million for the vessel at delivery and will draw $25 million from the related bank financing in early October 2017, resulting in a net cash outlay of $4.4 million. Upon delivery, which is expected to occur this month, the vessel will commence a time charter at a gross rate of $16,750 per day for a duration of between 14 and 18 months. Including this charter, the Company has taken advantage of recent market strength to fix five of the 44 Capesize vessels in its 2018 operating fleet on charters of one year.
Birgitte Ringstad Vartdal, CEO of Golden Ocean Management AS, commented: "The sale of these vessels strengthens our commercial focus on Capesize and Panamax vessels, where we have critical mass and that we believe will provide the greatest leverage to a recovery in the dry bulk shipping market. It also increases our financial flexibility considerably as the majority of the gross proceeds will directly increase our cash balance. We are also pleased to be in the position to take early delivery of one of our Capesize newbuildings after having secured employment for the vessel at a rate well above our cash break-even levels."
Golden Ocean, a leading dry bulk shipping company, owns or controls a modern fleet of 71 vessels and five Capesize newbuilding contracts. On a fully-delivered basis, Golden Ocean's fleet will have an aggregate carrying capacity of approximately 10.4 million deadweight tons ("DWT") and an average age of less than 5 years. Golden Ocean's significant scale is further enhanced by its commercial platform, which manages 44 additional vessels on behalf of third parties. Golden Ocean is listed on the NASDAQ and Oslo Stock Exchange under the symbol 'GOGL'.
Source: Golden Ocean Group