The Board of Directors of COSCO SHIPPING International (Singapore) Co., Ltd. announced earlier today that COSCO (Dalian) Shipyard Co., Ltd, a subsidiary of the Company's 51% owned subsidiary, COSCO Shipyard Group Co., Ltd, has recently entered into a shipbuilding contract with COSCO SHIPPING Specialized Carriers Co., Ltd. to build two (2) units of multi-purpose pulp vessels with an option to build one (1) other similar unit at an aggregate contract price of RMB 222 million.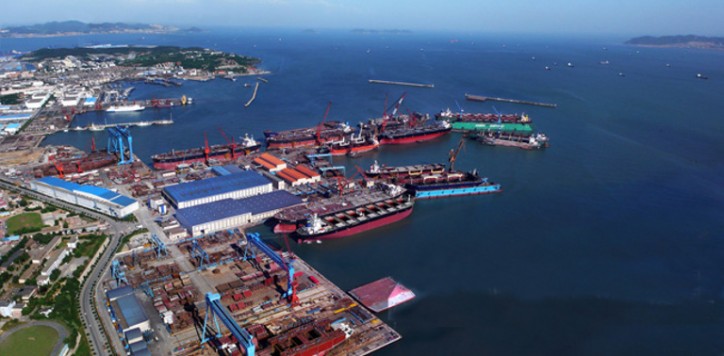 The units are scheduled for delivery between the first and third quarters of 2019.
The effectiveness of the contract is subject to the approval of the shareholders of the Shipowner. The effective dates for the first two (2) vessels shall be no later than 30 September 2017 and the effective date for the vessel subject to the option shall be no later than 31 December 2017.
The contract is not expected to have any material impact on the net tangible assets and earnings per share of the Company for the financial year ending 31 December 2017.
Source: COSCO Shipping