This October 'AML' will start operating from Almeria with a direct line to the port of Nador with the ship 'Diagoras'
Shipping company Africa Morocco Link (AML) plans to launch a regular daily passenger and ro-ro line between the ports of Almería and Morocco's Nador in the middle of October.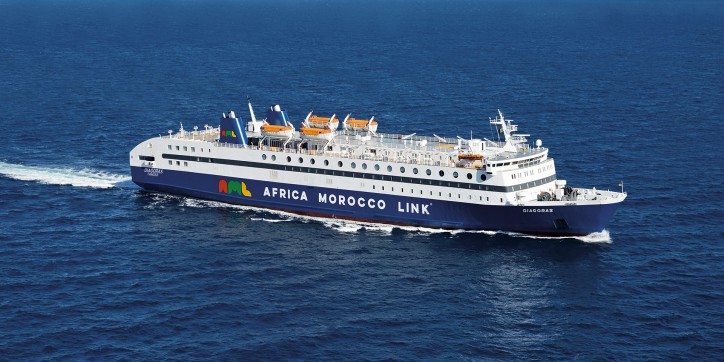 The line will be operated with the Diagoras ship with a capacity of 1,135 passengers.
The representatives of the shipping company expressed their gratitude to the president of Almería port authority (Autoridad Portuaria de Almería), Mari Carmen Ortiz, and highlighted their objective of "consolidating this regular line in the future".
For her part, the president stressed the importance of the launch of such services at the port and said that a regular route with Nador represents a remarkable improvement of the harbour's connections, which also translates to an increase in passenger traffic and cargo.
The port has received several delegations from AML in the last year.
AML offers up to 12 sailings per day from the port of Tanger Med in Morocco to the port of Algeciras in Spain, providing high quality and reliable transportation services for passengers, trucks and private vehicles, combining comfort and luxury with speed and functionality.
Source: Almería Port Authority