MSC announced on Friday an enhancement to the Australia Express Service (AES), which will slash transit times for cargo shipped from the Indian Subcontinent region to Europe.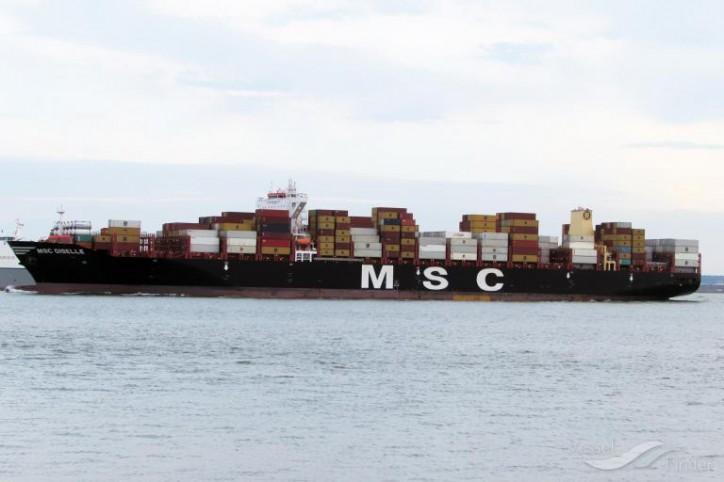 The revised service will ensure better and faster coverage for cargo loaded in Colombo bound for Europe, by omitting the ports of Salalah, Djibouti and King Abdullah Port. It offers a direct call from Colombo to Gioia Tauro, a key Mediterranean hub.
The first vessel on the revised route, the MSC Giselle, is expected to depart Singapore on 19 November 2017.
The full rotation will be:
Melbourne – Adelaide – Fremantle – Singapore – Colombo – Suez – Gioia Tauro – Valencia - London Gateway – Antwerp – Le Havre – Fos-Sur-Mer – La Spezia – Naples - Gioia Tauro – Suez – Pointe De Gallets – Port Louis – Sydney – Melbourne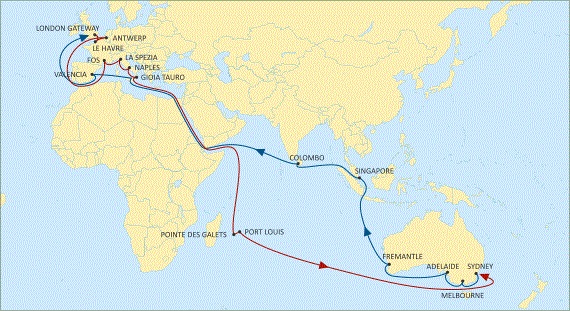 Source: MSC