At the beginning of 2018, the Bremerhaven-based German Dry Docks will start adding a 30 m long section to the Peter Pan RoPax.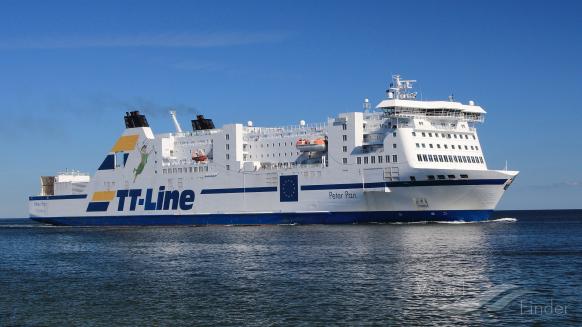 As a result, the ferry will be lengthened to 220 m, with its cargo capacity increasing by approx. 25% up to 3,000 lane metres.
In addition, Peter Pan will receive a new and more environmentally-friendly bulbous bow.
According to TT-Line, thanks to lengthening the vessel and the new bulb emissions per cargo unit will be reduced on-board Peter Pan by as much as 25%.
The ferry in question serves today the company's route between the ports of Trelleborg and Travemünde.
Source: Baltic Transport