It was a spectacular stowage in Shanghai. On October 8, in this port on the central east coast of China, four giant ship propellers were loaded on board Hapag-Lloyd's Ludwigshafen Express. A gantry crane hoisted the propellers, each weighing between 5.3 and 6.1 metric tons, directly off a barge and onto the vessel using a round sling.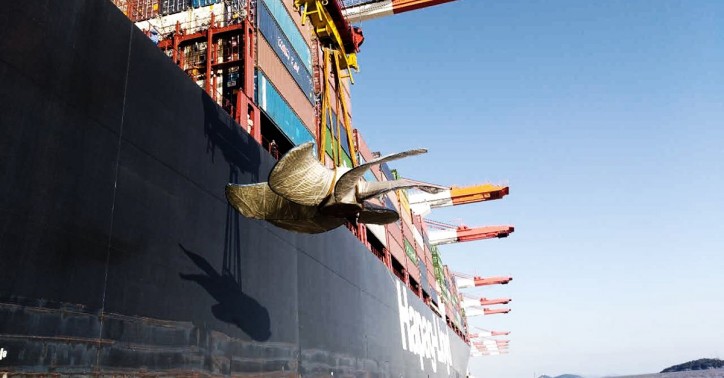 Each of the propellers measures 8.6 meters high, 8.6 meters wide and over two meters high. Once on board the ship, they were safely lashed to eight 40-foot flatracks. Thanks to good preparation, the loading only lasted 45 minutes and encountered no problems – despite the fact that this was the first time that either the port or Hapag-Lloyd had moved four huge ship propellers at the same time. The cargo's port of destination is Jebel Ali, Dubai. The propellers will be installed on ships that operate using liquid natural gas (LNG).
One particularly challenging aspect about this project has been the immense time pressure, as the shipment must arrive in Dubai by October 24. The "Ludwigshafen Express" was supposed to have already docked in Shanghai on October 1, but it only made it to the port during the night of October 7. Before that, the 13,000 TEU ship had called at the Port of Qingdao, a city in the coastal Shandong province of eastern China, before eventually getting stuck in congestion off Shanghai. This means that the captain and crew have to cross their fingers and hope that good weather will allow them to make up some lost time.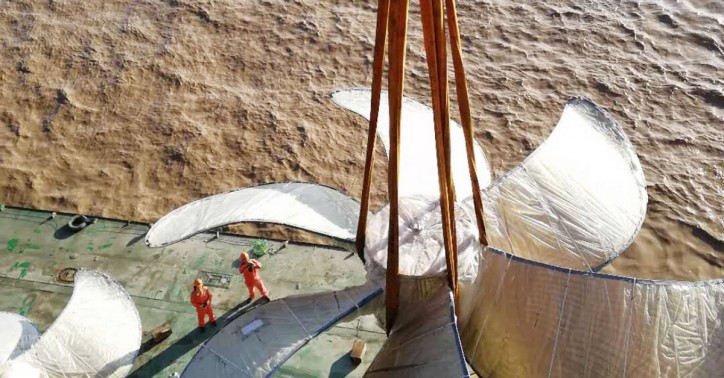 In the meantime, the customer had grown very anxious about whether the cargo would arrive in its port of destination on time. But based on the current projected timetable, the "Ludwigshafen Express" will arrive in Dubai on October 24 and finish the transport right on time!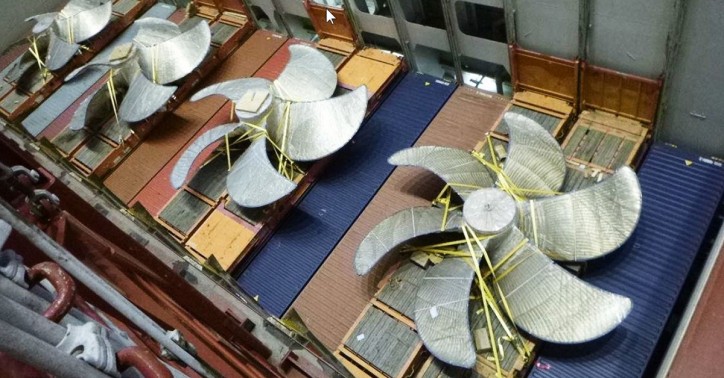 Source: Hapag-Lloyd