American Roll-on Roll-off Carrier's (ARC) M/V Endurance discharged over 1,400 pieces of military rolling stock and other cargo, including over 75 helicopters, in the port of Zeebrugge in support of Operation Atlantic Resolve.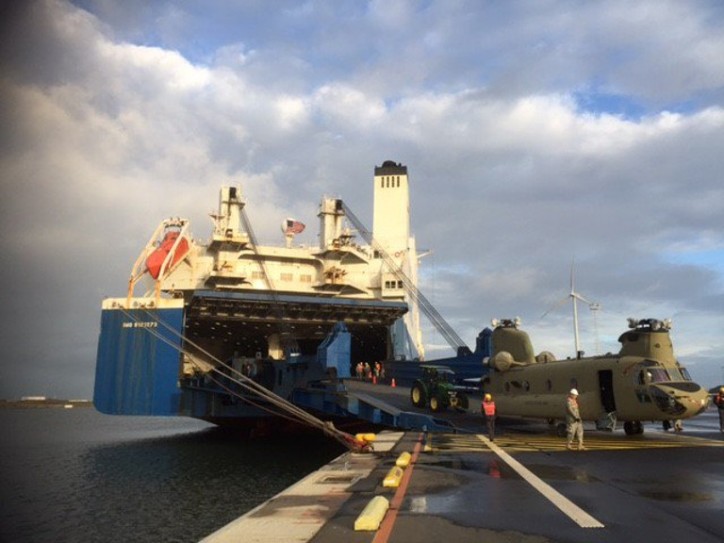 The 1st Air Cavalry Brigade (ACB) Zeebrugge discharge finished on Friday, Oct 20, and was organized by the Army's 598th Transportation Brigade. The unit loaded at the port of Corpus Christi, Texas in September and was coordinated by the Army's 597th Transportation Brigade.
This is the first major American military move to be discharged in the port of Zeebrugge. The Army's Surface Deployment and Distribution Command (SDDC) wanted to use non-traditional European ports to test their abilities to handle military cargo.
The ACB will replace the 10th Combat Aviation Brigade as the Operation Atlantic Resolve aviation force. The 1st ACB will soon depart Belgium for transit to Illesheim, Germany. ARC Group is arranging door delivery via the Wallenius Wilhelmsen Logistics (WWL) Terminal in Zeebrugge. Operation Atlantic Resolve has been ongoing since 2014.
Source: ARC