On the 12th of October 2017, Navigation Maritime Bulgare confirmed the building of another two high-efficiency up-to-date 45000t bulk carriers of the latest Bluetech 45 generation, furthering the development of the successful Bluetech 42 project.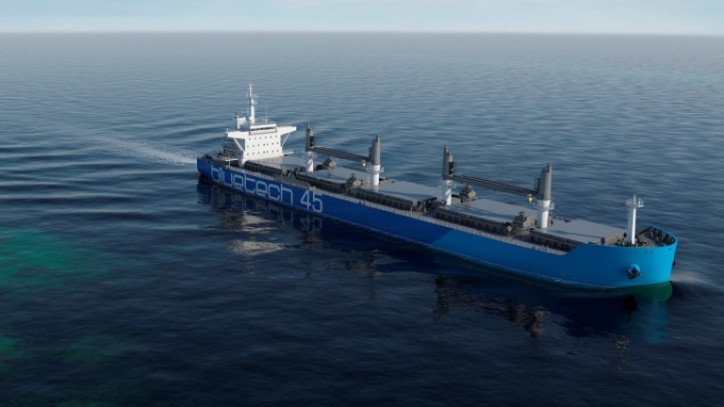 This deal is a continuation of the contract for 4+2 newbuildings of DWT 45 000 t, signed in July this year with one of China's three largest shipyards.
This constitutes another confident step towards the implementation of Navibulgar's objective to operate towards the middle of the 2020s its own fleet of 1.5 million tons of average age below 7 years.
The ambition of the Company's management is to establish Navibulgar as one of the leading shipowners in Europe in the sector of the so-called "Handy-size" bulk carriers.
Related news: Bluetech Finland signs design contract for its Bluetech 45 bulk carrier
Source: Navbul