Star Bulk Carriers Corp. (Star Bulk) (NASDAQ: SBLK), a global shipping company focusing on the transportation of dry bulk cargoes, announced today the expansion and diversification of the Company's commercial activity with the launch of the new subsidiary Star Logistics Management S.A. (Star Logistics).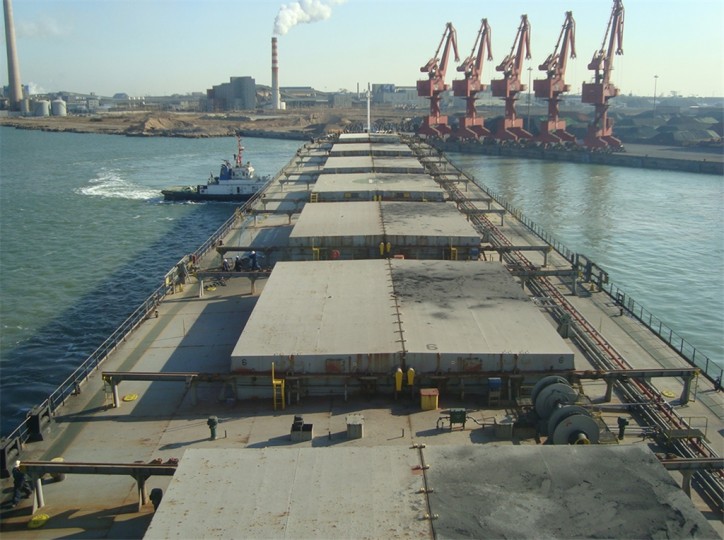 Star Logistics will focus on servicing the end user by connecting origination and destination of dry bulk commodities. The move is expected to further expand the commercial capability of Star Bulk through additional commercial expertise and advanced tools on the Kamsarmax and geared bulk carriers. Moreover, it will provide the Company with access to considerable cargo flow and market information.
Star Logistics will be based in Geneva, Switzerland, and will offer Star Bulk a significant presence in a main center of the dry bulk commodities arena.
Star Logistics will be headed by Leonidas Giannakopoulos who together with an experienced team bring to the new venture years of shipping logistics expertise from various trading houses, along with a strong network of existing commodity traders and partners.
Star Bulk CEO Petros Pappas commented: "Star Bulk is excited about forming this new venture, as we believe we have to diversify our commercial platform to meet the challenges of the dry bulk market and to enhance shareholders' value."

Leonidas Giannakopoulos, the CEO of Star Logistics, added: "I am proud to join the Star Bulk team and believe that along with the rest of the Star Logistics team we can help the Company further strengthen its revenue and profitability."
Source: Star Bulk