On October 16, 2017, the largest Spanish bulk terminal operator European Bulk Handling Installation (EBHI) in the port of Gijón put a Konecranes Gottwald Model 8 Portal Harbor Crane into service. The crane, originally ordered in October 2016, will mainly be used for iron ore and coal unloading. This is the first portal harbor crane delivered by Konecranes to Spain.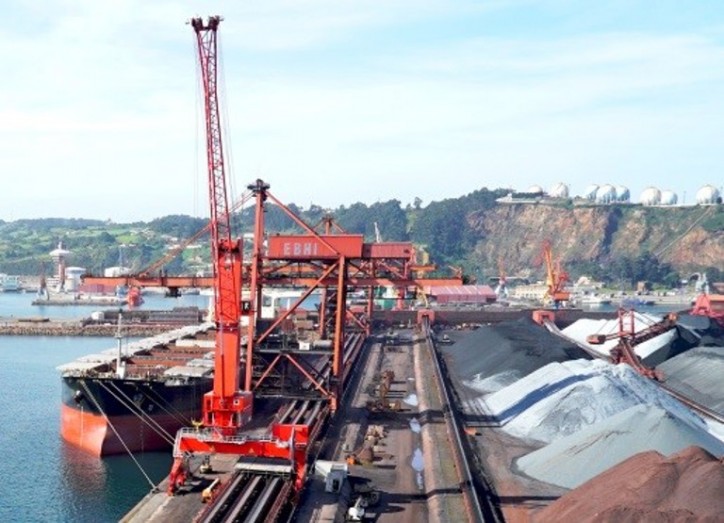 The new machine is the first Konecranes Gottwald Portal Harbor Crane purchased by EBHI. It will help the terminal to continue increasing its handling volume.
José Manuel del Arco, Managing Director, EBHI said: "Our handling rates have increased sustainably in the past few years. To serve this increasing demand over the long-term, we are now opting for bulk handling technology from Konecranes. We were particularly impressed by the short delivery lead-time for the crane, the high handling rates and the very eco-efficient electric drive system, which uses power from our terminal's mains supply."

Giuseppe Di Lisa, Sales and Marketing Director, Mobile Harbor Cranes, Konecranes: "Our business in Spain is developing very well these days. We are proud that EBHI, another leading terminal, has decided to adopt our portal harbor crane technology. Around fifty examples of this technology are working around the world in large bulk terminals that supply raw materials to power stations and feedstock to industrial plants."
Konecranes Gottwald Portal Harbor Cranes bring together field-proven mobile harbor crane technology and portal designs. The machines are particularly suitable for integration in the complex infrastructures of bulk terminals. The new Konecranes Gottwald Portal Harbor Crane for EBHI, is a Model 8 crane in a four-rope-grab variant, offers a maximum lifting capacity of 100 tons with a powerful 63-ton grab curve and an operating radius of up to 50 m. The portal has a track gauge of 22 m and a clearance height of 6.125 m.
Source: Konecranes