Emanuele Grimaldi, Finnlines' President and CEO, in conjunction with the review:
"The third quarter of 2017 was the best ever quarter of Finnlines' history. The January–September 2017 result for the period improved by approximately 12 per cent, and was EUR 67.9 (60.9) million, representing the best nine month result in Finnlines' history. The third quarter result amounted to EUR 32.5 (30.3) million. The recovery of Finland's economy is reflected in our export and import volumes which have continued to grow over 10 per cent.

Finnlines has continued to invest in its fleet to become a more environmentally friendly and a more sustainable shipping company. As we have now completed our EUR 100 million Environmental Technology Investment Programme to reduce the sulphur emissions by over 90 per cent since the start of the Programme, a new investment programme, the Energy Efficiency and Emission Reduction Investment Programme has been started. In this EUR 70 million investment programme we lengthen four of our "Breeze series" ro-ro vessels with options for two more vessels.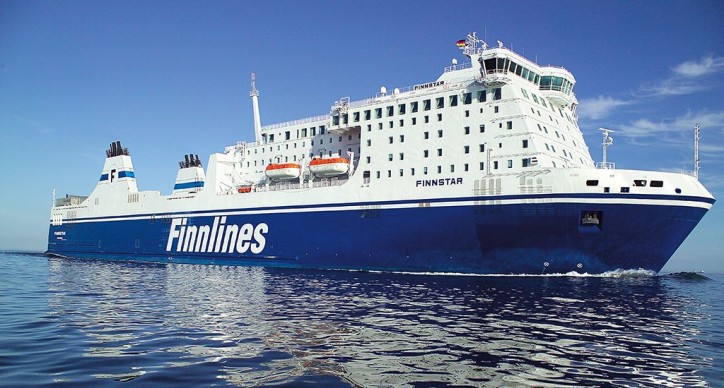 Finnlines, as an efficient operator, has during the past decade deployed bigger and bigger vessels in both ro-pax and ro-ro segments, creating economies of scale and sharply reducing emissions per ton transported. The first vessel is currently being lengthened and the last one is scheduled to be lengthened by May 2018.
Approximately 30 percent capacity increase per vessel will further reduce the energy consumption per transported unit. Finnlines has also invested in digitalisation. We have developed mobile services in our port operations, and have also implemented two major ERP systems, one in the Port and the other one is related to vessel efficiency monitoring and measurement.

In maritime industry, several important themes are prevalent and necessary to implement: desulphurisation, decarbonisation, digitalisation apart from the ongoing consolidation of the industry. Above all, we are entering an era where electrical batteries will be installed in several newbuildings and every such vessel will enter our ports with zero emissions. While Finland is celebrating the centenary of its independence and Finnlines is celebrating its 70th anniversary, we are stronger than ever. This will be our third record-breaking year thanks to the right strategic, operational and financial decisions taken. We continue to optimise our operations and seek for growth in order to strengthen our competitive position. In response to growing demand, we are expanding our fleet.

MS Europalink will be rejoining Finnlines early next year between Sweden and Germany on Malmö–Travemunde route. MS Europalink will be equipped with closed-loop-ready scrubbers.

At the same time, MS Nordlink will be re-deployed on routes between Finland and Sweden, on Naantali–Kapellskär route via Långnäs. Both Star Class vessels carry up to 4,200 lane metres.

We have bigger vessels, more sustainable operations, and with more efficient operations we can serve our customers even better. We are more than ready and well equipped to grow with our customers in a very sustainable way."
Source: Finnlines