The new Arctic shrimp trawler "Northern Osprey III" of Skipsteknisk ST-118 design is close to completion at Tersan Shipyard in Turkey. The Owner M.V. Osprey Ltd. of North Sidney, Nova Scotia ordered the new vessel at Tersan Shipyard in November 2015 after an intense design development period at Skipsteknisk.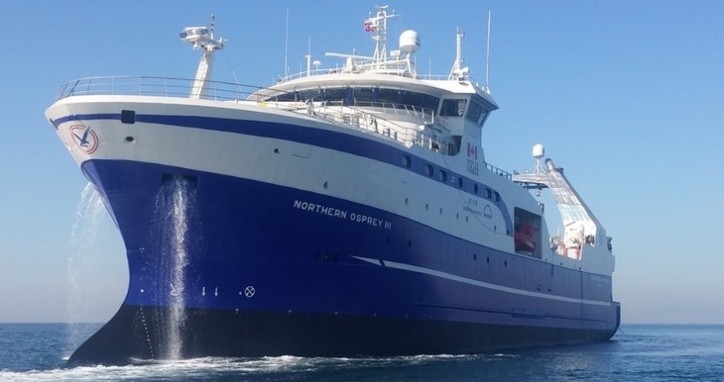 The "Northern Osprey III" is the 3rd vessel built by the Norwegian emigrant, Mr. Ulf Snarby at M.V. Osprey Ltd. based on ST-design. The first was the "Northern Osprey"(1992) and the second was the newly sold "Northern Eagle"(1996).
The ST-118 "Northern Osprey III" has a length of 80,25 m and a beam of 17 m. The vessel is designed with a high ice-class for operation in challenging ice-conditions outside Newfoundland and Labrador. It is arranged with a high standard accommodation for 38 persons which also includes facilities for the crew as media/movie room, gymnasium, sauna, etc.
The vessel is outfitted with a processing and freezing plant with a capacity of 125 tons per day. Processing is arranged for grading, cooking and packing of different sizes of shrimps as well as for the processing of head and gutted white fish. "Northern Osprey III" is arranged for palletized cargo in two separate cargo holds with individual freezing.
The vessel represents the very latest development and technology available within energy conservation and pollution reduction, within the DNV-GL's Clean Ship Designation.
The vessel is powered by a Tier III MAN main engine of 6000 kW coupled to a gearbox with PTO/PTI capacity of 3200 kW.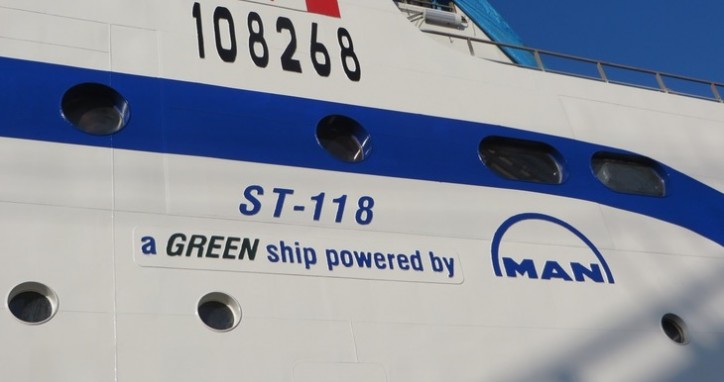 Source: Skipsteknisk