Teekay LNG Partners L.P. (Teekay LNG) (NYSE:TGP) today launched the Teekay Multigas Pool, a new in-house commercial management solution for ethylene-capable liquefied petroleum gas (LPG) and small-scale liquefied natural gas (LNG) vessels.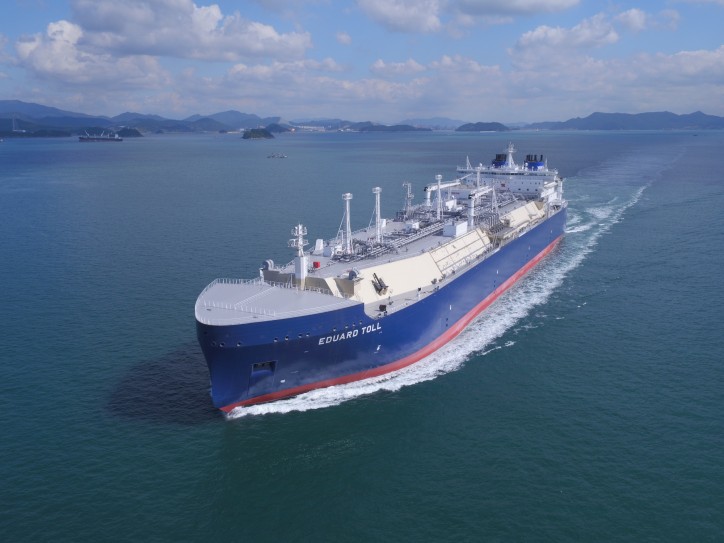 The Teekay Multigas Pool expects to bring the Partnership's seven directly-owned ethylene-capable LPG carriers, some of which are also capable of small-scale LNG shipping, under the new management structure. The pool fleet is expected to reach at least 12 vessels by the end of 2017, including third-party partner vessels.
The seven directly-owned ethylene-capable LPG carriers have been part of the Norgas Carriers Pool, operated by I.M Skaugen, and the transition of these vessels into the Teekay Multigas Pool will start immediately.
"This is the right time for Teekay LNG to bring commercial management of our seven ethylene-capable LPG carrier fleet in-house," commented Mark Kremin, President and CEO of Teekay Gas Group Ltd. "We believe there are opportunities to consolidate the ethylene and small-scale LNG shipping sectors." Mr. Kremin continued, "We see this as fundamentally separate from our successful existing LPG joint venture with Exmar in the fully-refrigerated sector. The semi-refrigerated sector is at a low point in the cycle and we are establishing the Teekay Multigas Pool in readiness for the potential market upturn. The Teekay Multigas Pool is open for business."
About Teekay LNG
Teekay LNG Partners is one of the world's largest independent owners and operators of LNG carriers, providing LNG, LPG and crude oil marine transportation services primarily under long-term, fixed-rate charter contracts through its interests in 50 LNG carriers (including 15 newbuildings), 30 LPG/Multigas carriers (including three newbuildings) and five conventional tankers. The Partnership's interests in these vessels range from 20 to 100 percent. Teekay LNG Partners L.P. is a publicly-traded master limited partnership (MLP) formed by Teekay Corporation (NYSE: TK) as part of its strategy to expand its operations in the LNG and LPG shipping sectors.
Teekay LNG Partners' common units and preferred units trade on the New York Stock Exchange under the symbol "TGP", "TGP PR A" and "TGP PR B", respectively.
Source: Teekay