OOCL introduces the China Pakistan Express 3 (CPX3), another new Intra-Asia service to expand Company's product portfolio by providing a more comprehensive service network connecting the markets of India and Pakistan.
The CPX3 provides additional sailing frequency from Central China to Mundra and strategically expands OOCL service coverage in Pakistan.
Together with the CPX2, offering direct services from Xiamen to Karachi as well as Karachi to Shanghai, and the existing China Pakistan Express (CPX) product, OOCL are able to offer a very comprehensive network with 3 sailings per week from Asia to Pakistan that is more flexible, faster, and covering all major terminals in the country.
The launch of CPX2 and CPX3 will be via the first sailing from Shanghai on 12 December with the following port potations:
CPX3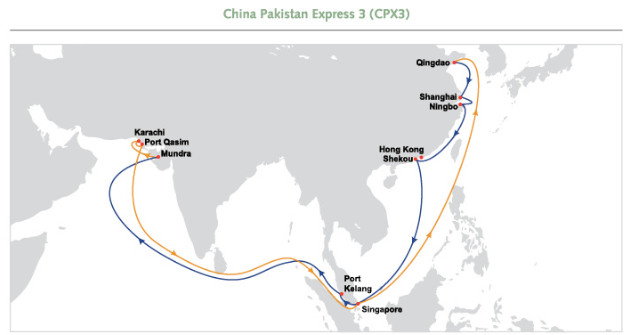 Qingdao – Shanghai – Ningbo – Shekou – Singapore – Port Kelang – Mundra – Karachi (SAPT) – Port Qasim (QICT) – Singapore – Qingdao
CPX2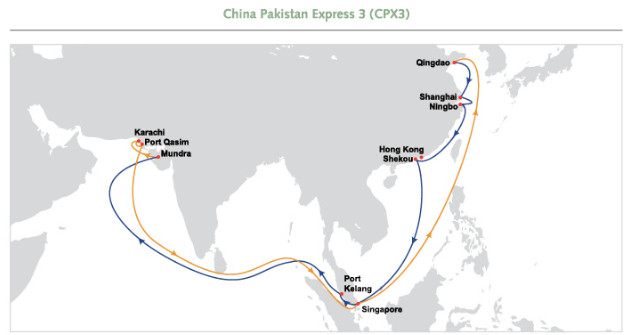 Shanghai – Ningbo – Xiamen – Singapore – Karachi – Shanghai
CPX (Existing)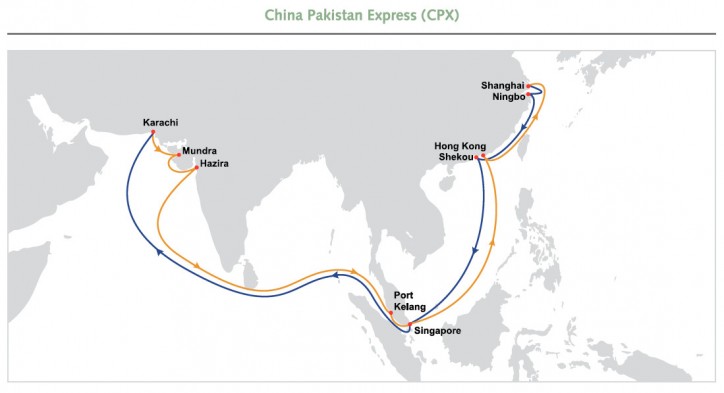 Shanghai – Ningbo – Shekou – Singapore – Karachi – Mundra – Hazira – Port Kelang – Singapore – Hong Kong – Shanghai
Source: OOCL