Petronas LNG Ltd, a subsidiary of Petronas LNG Sdn Bhd, has signed a two-year service agreement with Argo Engineering Sdn Bhd and Eastport Marine Sdn Bhd to provide liquefied natural gas ship-to-ship transfer services in Labuan.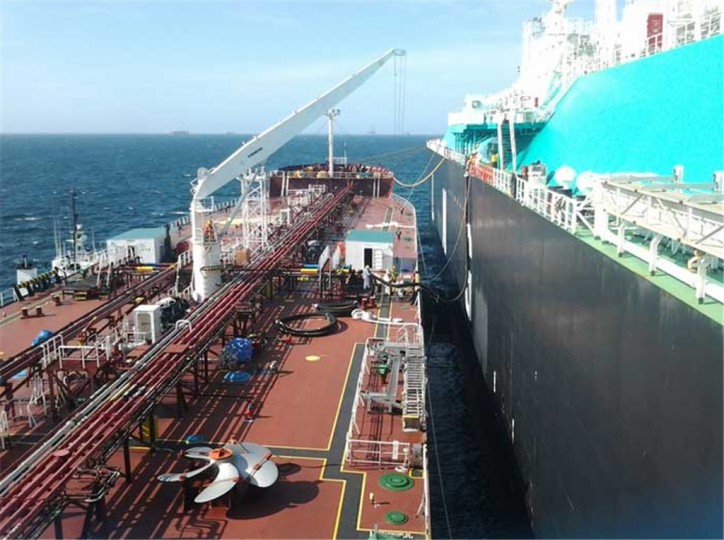 The ship-to-ship transfer is the transfer of LNG between two vessels positioned alongside each other, allowing flexibility of cargo delivery especially for small-scale LNG requirements
"This ship-to-ship transfer service agreement is Petronas' first collaboration in providing flexible delivery solutions that goes beyond the conventional selling and delivering of LNG," said PLL chairman Ahmad Adly Alias in a statement yesterday.
"LNG ship-to-ship transfer services is an emerging trend to cater to the needs of small scale LNG requirements," he added.
Combining Argo and Eastport's shipping expertise with Petronas' LNG strong portfolio, the partnership will enable PLL to respond to new market requirements in the changing LNG industry landscape which includes LNG shipping solutions.
Argo has vast experience in LNG shipping operations supported by a network of experienced technical personnel in the LNG shipping industry.
Eastport has expertise in handling bunkering and ship-to-ship operations, in addition to possessing the sole license to provide LNG bunkering and ship-to-ship services at Brunei Bay, Labuan.
Petronas, with over 30 years of experience in integrated global LNG business, has a sterling reputation as a reliable LNG solution provider and supplier.
Source: NST