A mega containership MSC Luciana collided with a Chinese freighter Sulianhaiji 0118 in the Bohai Sea, seven miles off the Caofeidian port on Monday (November 20 around 19:00 UTC).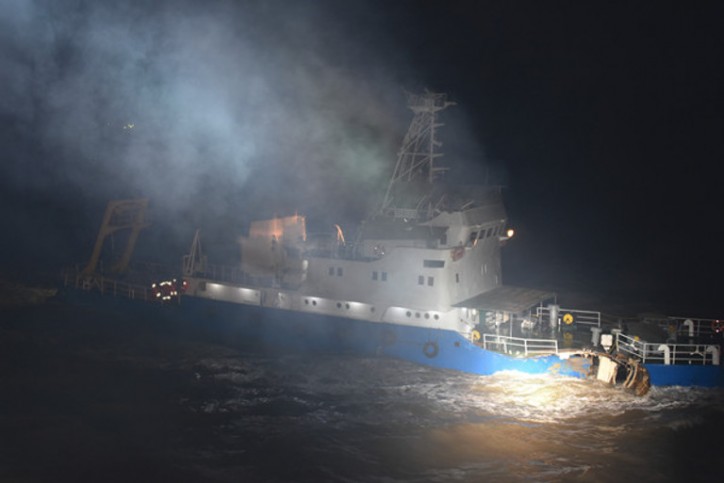 The container ship was bound for Busan and collided with the cargo ship two to three hours after leaving Tianjin. The Sulianhaiji 0118 sustained a large hull breach on its starboard side followed by massive water ingress.
The Maritime Rescue Coordination Centre (MRCC) at Tianjin, which was alerted about the collision, sent a Search and Rescue (SAR) ship Bei Hai Jiu 119 to the spot for assistance.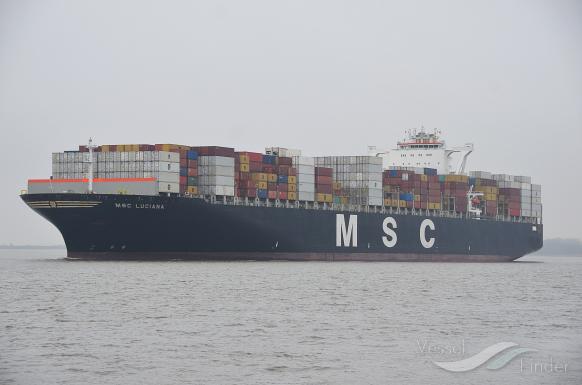 While the freighter was taken to Caofeidian in Bohai Bay and anchored, the 16-member crew of the ship are reported to be safe. According to reports, MSC Luciana had to break her voyage and was brought to anchor on Caofeidian anchorage. The container ship has not sustained any damages.
Watch VesselFinder video representation of the collision between MSC Luciana and Sulianhaiji 0118: