The technology company Gloryholder LGM has been awarded a contract for the supply of LNG Fuel Gas Supply Systems to be installed in Siem Car Carriers two new LNG fuelled 7500 CEU Post-Panamax PCTCs.
The contract which has been signed by Gloryholder Liquefied Gas Machinery (DL) Co., Ltd and Xiamen Shipbuilding Industry Co., Ltd came into effect officially on Sep.6th, 2017, "We are very proud to have been awarded this prestigious contract which once again shows our strong market recognition for LNG fuel gas supply systems" said Mr. Liu, CEO of Gloryholder LGM.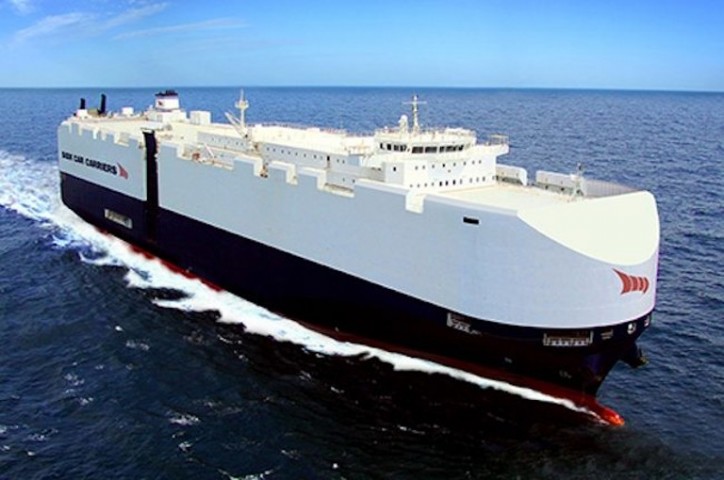 With the two new LNG fuelled car carriers, Siem Car Carrier makes an important contribution to lower the environmental footprint and it clearly shows the increasing environmental awareness within the industry. The ships will be equipped with a high-pressure low-speed two-stroke dual-fuel (DF) main engine with supply pressure of 300bar, DF generator set, DF boiler and Gloryholder LGM's Self-balanced re-liquefaction system. The Classification Society is American Bureau of Shipping.
Gloryholder LGM will provide design and supply of the whole LNG fuel gas supply system including: two sets of LNG bunkering stations, two sets of 1800 cubic meter Type"C" LNG fuel tanks in cargo hold, one set of High pressure/Low pressure gas supply unit, BOG handling system, Water/Glycol system, Gas detection system and LNG fuel security & control system etc.. The risk assessment workshop done by SIEM Car Carrier, Xiamen Shipyard, ABS, SDARI and Gloryholder was successfully finished in September.
The new ships will be the largest LNG fuelled PCTCs in the world and will be used for global automobile transportation for the Volkswagen Group.
Source: Gloryholder LGM