Wightlink's new flagship Victoria of Wight is on track to be the Solent's 'greenest' ferry when she joins the company's fleet on the Portsmouth-Fishbourne route in 2018.
Head of Safety, Barry Smith, has briefed an audience of shipping professionals at the Passenger Ship Sustainability Conference in Southampton on the latest technology being installed on board the vessel at the Cemre shipyard in Yalova, Turkey.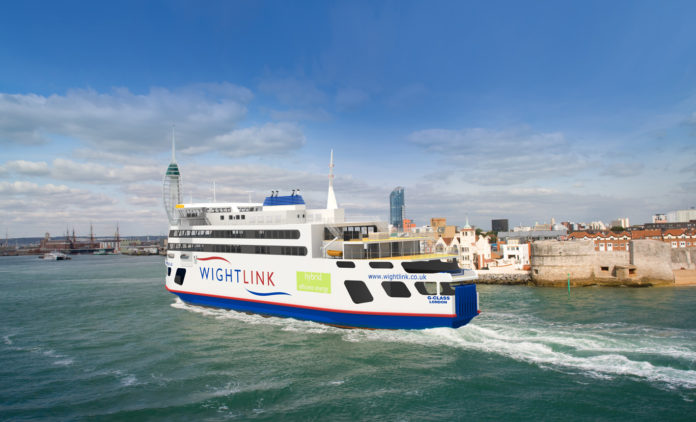 "This was a good opportunity to highlight our journey to become a more environmentally friendly operator, delegates were interested to hear about the benefits our new ship will bring in terms of improving efficiency while reducing noise and emissions," he says.
Victoria of Wight is a hybrid battery ship using four manoeuvrable Voith Schneider propellers. The four main engines each have a generator attached to them. In other green features, waste heat from the engines will be used to heat the passenger areas and surplus energy from the lifts will also be recycled. The ship has low energy LED lighting and her hull has been maximised for fuel efficiency.
Barry described the progress of Wightlink's £45million investment programme in the new ship and double-deck boarding ramps at both Fishbourne and Portsmouth at the conference.
"We first considered using liquefied natural gas (LNG) which is becoming popular with ferry companies in Scandinavia but there were issues in getting supplies of the fuel in Portsmouth. We have worked with engine suppliers Wartsila to come up with this hybrid battery solution to improve performance and fuel efficiency while reducing noise and emissions, which is good news for our neighbours and Wightlink" he explains.

"We look forward to welcoming her to the Solent and introducing her to our customers."
Victoria of Wight will enter service in summer 2018. She is 90 metres long, and will carry 178 cars and up to 1,200 people.
Source: Wightlink