Trade between Sweden and Belgium has been strong for quite some time. Traffic is now set to expand even further with the ro-ro company CLdN adding a fourth weekly sailing on the service between Gothenburg and the Belgian port of Zeebrugge. The increase in traffic between Belgium and Sweden is a reflection of how the whole of the ro-ro segment has grown in recent years.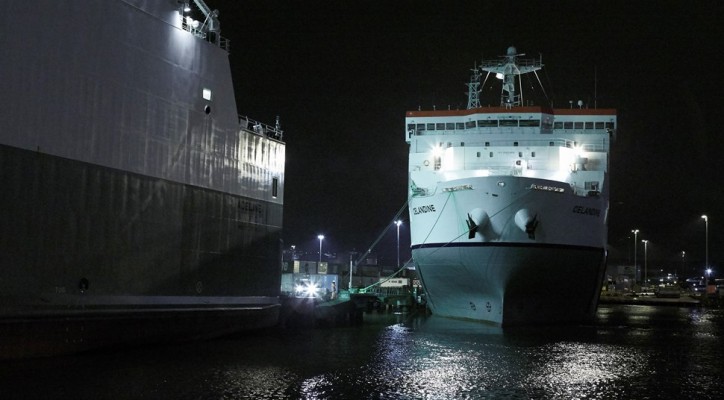 From January 1, the ro-ro company CLdN will increase its service level to Belgium with the addition of a fourth weekly sailing to Zeebrugge. At the same time, it will switch from Logent to Gothenburg Roro Terminal. It has also been reported that eight new, hypermodern ro-ro vessels will be brought into operation on different routes, including Gothenburg-Zeebrugge.
"We are very positive about the prospects for next year and in the long term, in particular with our newbuilds. Coupled with the change of terminal to Gothenburg Roro Terminal, where we are also a partner, this development is entirely in line with our long-term strategic service investment," said Emil Holmgren, Line Representative at CLdN.
The growth in ro-ro traffic between Gothenburg and Belgium has been almost unparalleled in recent years. Including CLdN's fourth weekly sailing to Zeebrugge, the Port of Gothenburg now offers 18 departures per week to Belgium.
Upward trend for ro-ro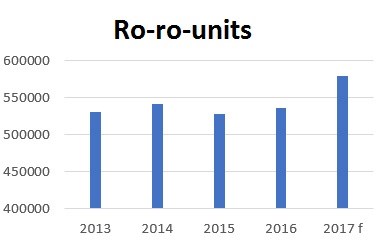 It is not just traffic between Gothenburg and Belgium that is on the increase. It has already been confirmed that 2017 will be the third year in succession in which ro-ro volumes in Gothenburg have risen. It was only a few years ago that there were widespread fears of a downturn, not only in Gothenburg but also throughout Europe. These fears proved to be unfounded.
"The ro-ro trend in Europe has been extremely strong over the past three years. Here in Gothenburg, this can be attributed to stable shipping companies such as Stena Line, DFDS, CLdN and SOL. The high sailing frequency and first-rate service levels offered by these companies will certainly benefit freight owners," said Claes Sundmark, Vice President, Container, Ro-Ro and Rail at Gothenburg Port Authority.
In Gothenburg, strong flows, with input goods for industry and forest products as the backbone, along with a very good European business climate, have led to this significant increase in frequency. At the same time, the shipping companies are finding the resolve to modernise their fleets with the introduction of new, larger vessels that are more cost-effective and environmentally friendly.
"These positive effects have underpinned each other in an upward spiral that is benefiting the shipping companies and ultimately the freight owners. In intra-European trade, competitive, high-frequency services have been a major factor in steering freight away from land in favour of sea," said Claes Sundmark.
Fact file: Ro-ro traffic
Ro-ro stands for roll on/roll off, and refers to load units that are driven on and off vessels that operate on regular liner services, mainly in Europe. In Gothenburg, ro-ro traffic is the domain of the shipping companies CLdN, DFDS, Stena Line and SOL. At the Port of Gothenburg, ro-ro traffic underwent a powerful period of growth in the 1970s. Since then, Swedish import and export companies have been able to reach a large number of European ports via ro-ro services from Gothenburg.
Source: Port of Gothenburg