Robert Allan Ltd. announced yesterday that they have been selected to design a dual fuel ship-handling tug for PSA Marine to operate in Singapore.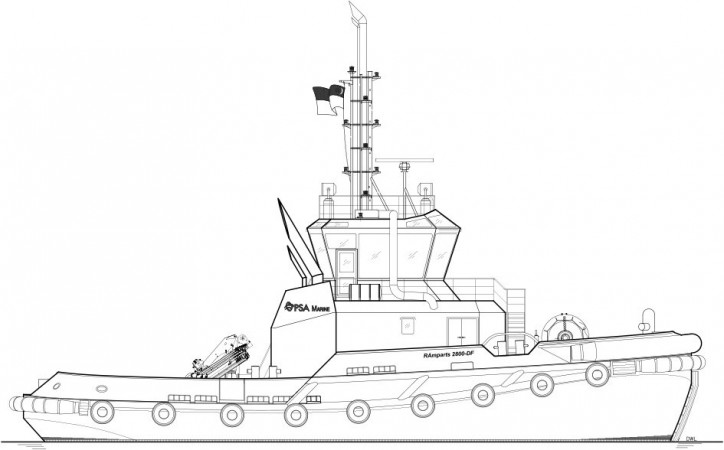 Robert Allan Ltd. is the world leader in the design of LNG tugs, having designed the RAstar 4000-DF for Østensjø Rederi, Norway and RAstar 3800-DFfor Ningbo Port, China.
The cooperation between Robert Allan Ltd. and PSA Marine began in 2002, with the design of Z-Tech tug series. Since that time the two companies have developed a close, cooperative working relationship, providing high quality custom-tailored tugs for the international market. At the time of writing, there are several Robert Allan Ltd. designed tugs under construction for PSA Marine at various shipyards around the world.
Source: Robert Allan