Norwegian offshore shipping company Solstad Farstad has been awarded a charter contract in Argentina for one of its construction support vessels (CSVs).
Solstad Farstad informed on Tuesday it has entered into a bareboat contract with Bahia Grande LN S.A for the CSV Normand Commander for operation in Argentina.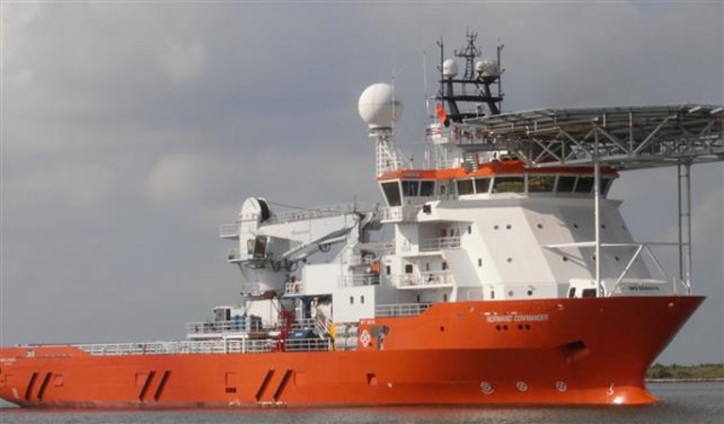 Bahia Grande is a shipping company with over 30 years of experience in ship operation and management in several areas. The company's business lines are tanker, offshore supply and fishing vessel operations, and vessel support & services.
The contract period for the CSV vessel is for five years firm with further 1 x 3 years option. It will start in February 2018. The commercial terms remained confidential between the parties.
The Normand Commander vessel has a length of 302′ ft (92.9m), beam of 65′ ft (19.7m), 100T crane with accommodations for 72 people and Sikorsky S-92 class helideck.
It is equipped with a fully integrated diesel electric propulsion system and prepared for worldwide operation. The clear deck area of 840m2, has a 6m2 moonpool and is equipped with a DNV classed 1000 fsw Saturation System and ROV support. Below deck it is arranged for a whole range of various liquid cargo categories.
Source: Offshore Energy Today