COSCO Shipping Energy Transportation has signed a Memorandum of Understanding (MoU) with PetroChina further to provide crude oil transportation services. As a part of China's "Belt and Road" project, COSCO would transport crude oil for the China-Myanmar oil pipeline project under the agreement.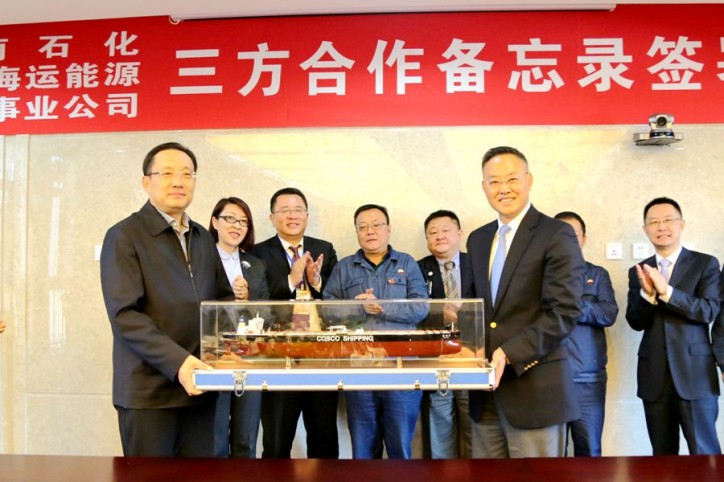 Studies show that the countries along Belt and Road are rich in oil and gas resources. It has been found that recoverable oil reserves account for 66% of the world's total and recoverable natural gas reserves account for 65.5%. Energy cooperation is an important part of the "Belt and Road" Initiative.
The cargos would be transported to and offloaded at the pipeline at Myanmar's Made island on the country's west coast and the Made island port would be able to accommodate 300,000-tonne and 150,000-ton tankers, according to COSCO.
In the future, COSCO Shipping Energy will follow the development trend of "Belt and Road" energy transport cooperation and effectively ensure the smooth operation of China-Myanmar oil pipeline project.