Aqaba Container Terminal, the preferred gateway to Jordan and beyond, welcomed PIL (KOTA PEKARANG) in Its Maiden call, arriving Thursday, January 4th as part of the weekly call service to the Hashemite Kingdom of Jordan.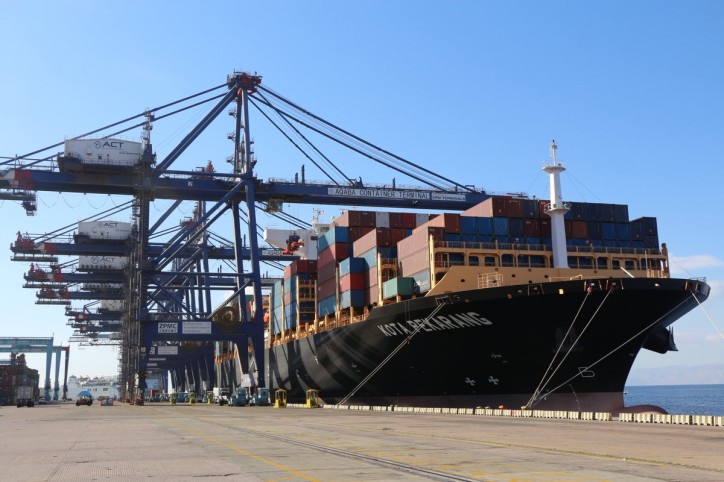 KOTA PEKARANG is 330 meters long and 48 Meter wide with a total vessel capacity of 12000 TEU and sail in PIL line RSSREX service with the next port call in Djibouti – Africa.
ACT team presented by the operations manager Kamal Alhraishat and the customer service manager Alaa Bjan, as well as PIL Jordan General manager Imad Sakakini, PIL Aqaba office manager Mohammad Al Harazneh and other representatives, went on board to welcome the captain and his crew where a horned welcome plaque been presented by ACT to the captain.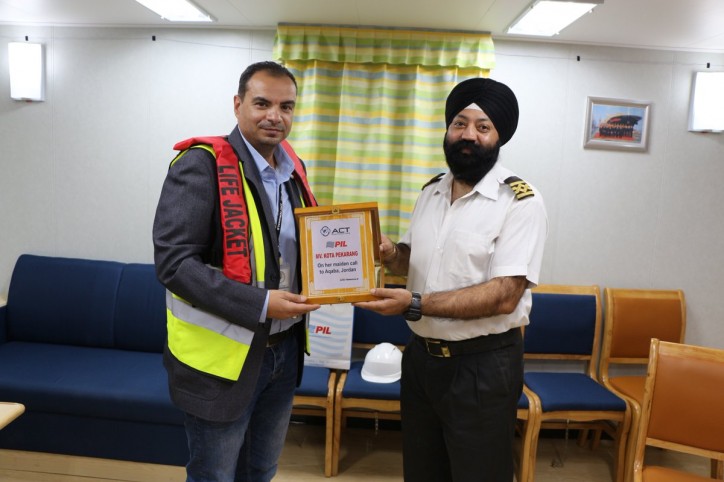 ACT is a joint venture between the Aqaba Development Corporation (ADC) and APM Terminals — the leading global provider of advanced logistical services — operating via a 25-year build-operate-transfer agreement signed in 2006. The terminal constitutes the logistical and economic backbone of the Aqaba Special Economic Zone Authority (ASEZA), serving as the preferred gateway to the region for many active markets around the world. Over the years, the terminal has been a shining example of a large-scale establishment operating under a progressive leadership with an uncompromising dedication to sustainable growth.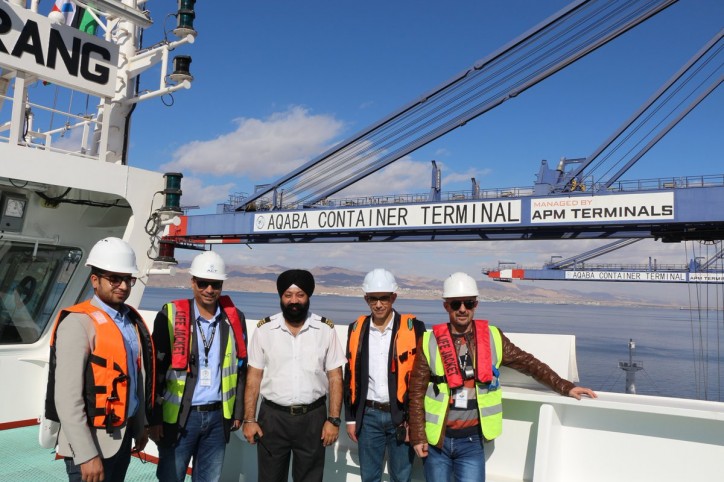 Source: ACT