The German containership Hansa Meersburg allided with a gantry crane in Taiwan's Keelung Port on January 8, causing it to fall.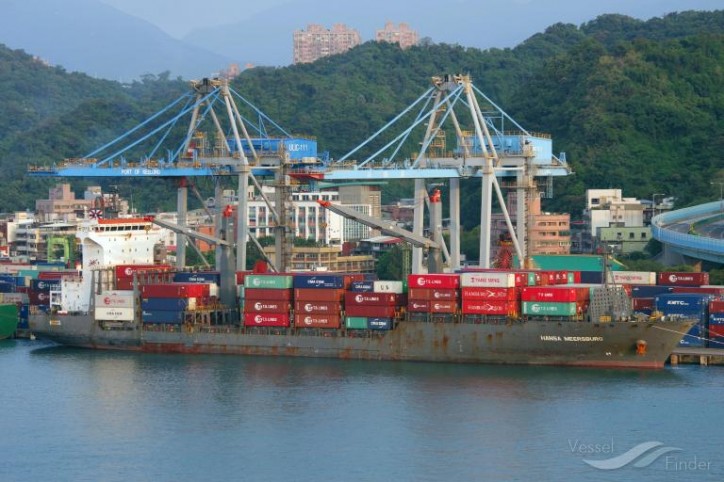 The incident saw up to 60 containers damaged, while a 62-year-old worker, Chen Lin-tsang, who was handling cargo at the site, suffered a minor injury, according to local media reports.
The 2007-built freighter, operated by German-based Leonhardt & Blumberg, damaged one of the port's berth cranes, which is valued at USD 6.8 million. The allision occurred while the ship was sailing into the harbor.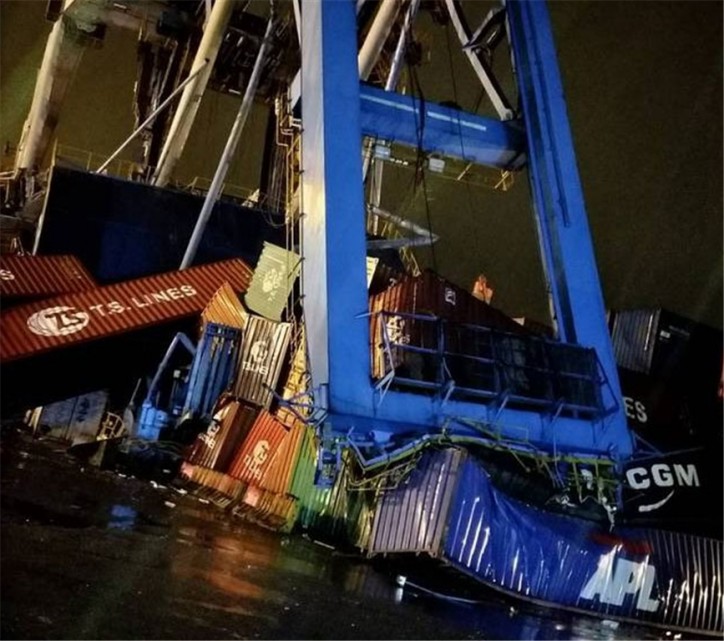 Video report for the incident released by a local media shows the damages caused to the pier:
Source: World Maritime News