Ultra Deep Solutions kicks off the start of their Well Intervention building program.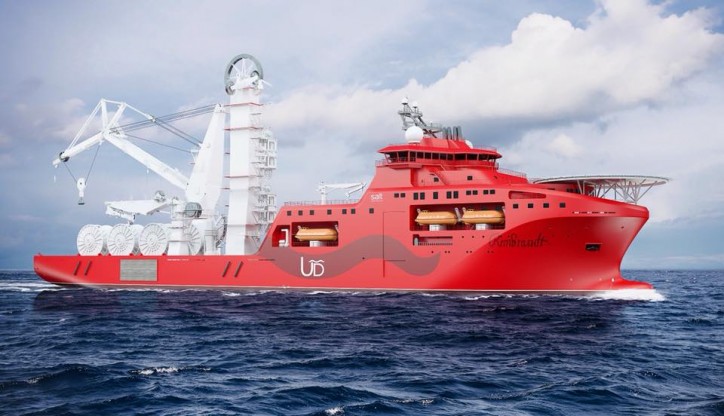 The first vessel will be a "Hybrid" ship. The SALT design 162 m x 34 m will have energy storage power integrated.
The vessel build time will be 34-36 months.
The UDS "Rembrandt" will have a 600-1000 t Huisman hybrid crane. Also, the vessel comes with the highest technology Huisman 3 in 1 tower. The 2700 m2 open deck space has the capacity for 10 reels for Flexible or rigid pipe-lay.
Source: UDS