Aberdeen-based ERRV successfully completes sea trials following installation of 'Sealift' Rescue System
On Tuesday, 16 January, VOS Famous successfully completed sea trials, crew training and familiarisation, following installation of a Sealift Rescue System.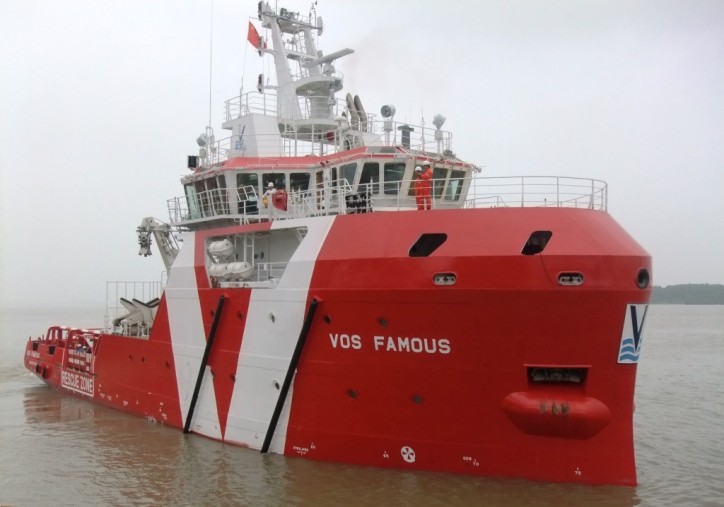 The Sealift Rescue System has been specifically designed to contend with the challenges of safely recovering casualties from the water in upper sea states, when waves can be higher than 3.5m. It consists of a basket attached to a hydraulic arm on deck which pivots out over the water.
The System can be operated by one crew member, from a secure location on either deck or bridge, using a portable, remote control. It has an operating lift capacity of two metric tonnes, has been load-tested to four metric tonnes and can cover a catchment area of 40m2. The System guarantees a controlled extraction of casualties, aiming to maintain them in a stable, horizontal position.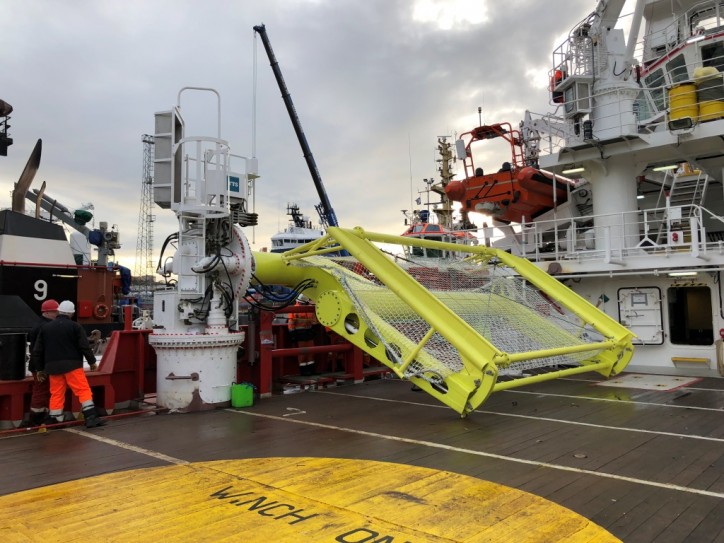 VOS Famous is a 2015-built 50m emergency response and rescue vessel (ERRV) and one of a series of five constructed at Jiangsu Island Shipbuilding Industry Co. Ltd. in Nanjing for Vroon. In September 2017 the vessel commenced a long-term charter to Premier Oil. Vroon Offshore Services' extensive ERRV expertise makes us the operator of choice and means we confidently undertook the challenge of implementing this specific, innovative client request.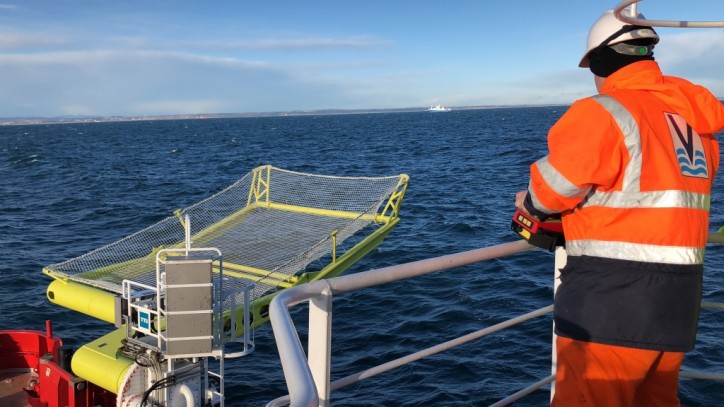 The Sealift System was supplied by Sealift Systems Norway, installed by Dales Marine Services Ltd. and approved by Lloyds. The project came in on time and budget.
"We would like to extend thanks to VOS Aberdeen Fleet Manager, Mike Hepple, and his team for coordinating this project. Appreciation also goes to our colleagues on board, Captain Sarkis Movesesyan and his crew, for their assistance and hard work during the installation phase, training and familiarisation process. Captain Edgar Birzgalis and his crew will undergo training and familiarisation in early February.

We also thank Premier Oil for their aspiration in instigating this project, the trust the company has placed in Vroon Offshore Services and its support during the implementation process. It is commendable that, even in a depressed market, Premier Oil is always seeking innovative methods to enhance the safety and support package provided to the company's offshore personnel. We are proud to be part of this vision." - Vroon
Source: Vroon