In 2017, nuclear icebreaker operator Rosatomflot completed scheduled work to extend the service life of nuclear propulsion units aboard the icebreakers Vaygach and Taymyr, the corporate press service noted.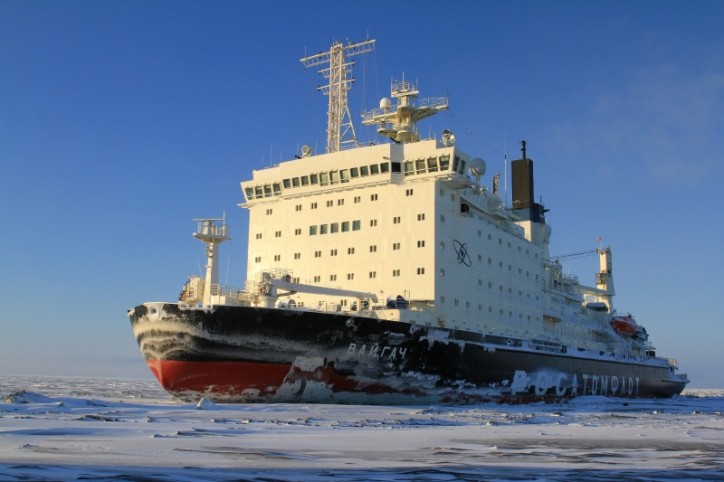 The service life of the reactors has been extended to 200,000 hours, which will enable the icebreakers to operate for an additional five years. The Vaygach and the Taymyr each have a single-reactor propulsion unit with a rated power of about 50,000 h.p.
According to the press service, the program to extend the service life of nuclear reactors will allow Atomflot to operate icebreakers without interruption, and to gradually start operating Project 22220 multirole nuclear icebreakers while honoring all contractual obligations.
The Project 22220 icebreakers are being built at the Baltic Shipyard in St. Petersburg.
The Arktika (see also CruiseMapper), the lead ship in the series, is to enter service in mid-2019, followed by two other icebreakers, the Sibir (see CruiseMapper) and the Ural (see CruiseMapper), in November 2020 and November 2021, respectively.
Source: ArcticRu