Joint venture partners Blue Water Ventures International, Inc. (OTCPK: BWVI) and Endurance Exploration Group, Inc. (OTCQB: EXPL) announced Thursday that the crew of the Blue Water Rose has put their first gold coins and additional silver coins on the decks! The coins were recovered from a steamship wreck believed to be the steamship Pulaski which sank June 14, 1838.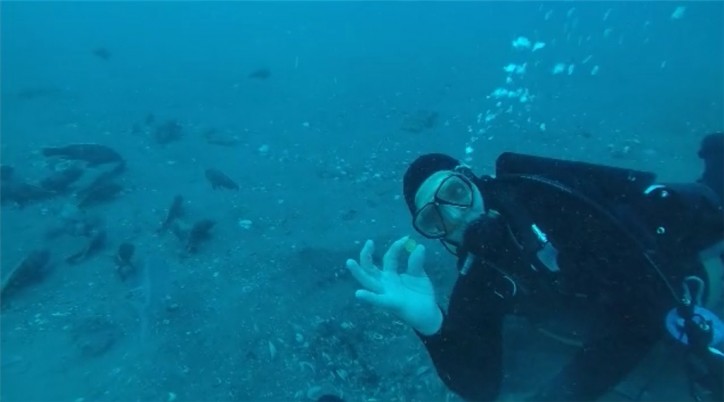 BWVI Marine Archaeologist, James Sinclair, accompanied the crew and dove the site earlier this month. Mr. Sinclair, MA, states, "The fact that even in this highly damaged area the crew of the Blue Water Rose are making recoveries of coins is very telling. This evidence supports the reports at the time of her sinking that valuables, including gold and silver, were onboard the Pulaski when she sank almost 180 years ago. Coins from these dates are extremely valuable in the collector marketplace."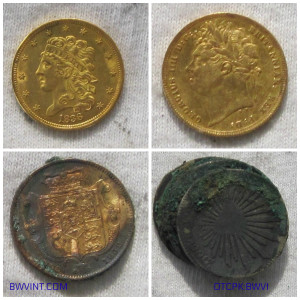 The main area of the wreck lies under approximately two to three feet of sand overburden.
Blue Water Rose divers noticed a small depression in the sand, and used a metal detector at close range to scan the area. After hand fanning the sand one gold coin was discovered. With further fanning a total of 14 gold coins and 24 silver coins of various origin and dates was recovered.
All coins were brought to the deck for immediate conservation. Also recovered was a fascinating, small brass key and ceramic ware. Blue Water divers and Endurance personnel have been on the wreck site for approximately two months, and continue to work as weather permits.
Source: BWVI