South Korea will launch LPG-fueled vessels with reduced emission levels as early as next year.
Korea LPG Association announced last Thursday it has signed a contract to develop a bunkering hub and related infrastructure to feed LPG-fueled vessels on the sea.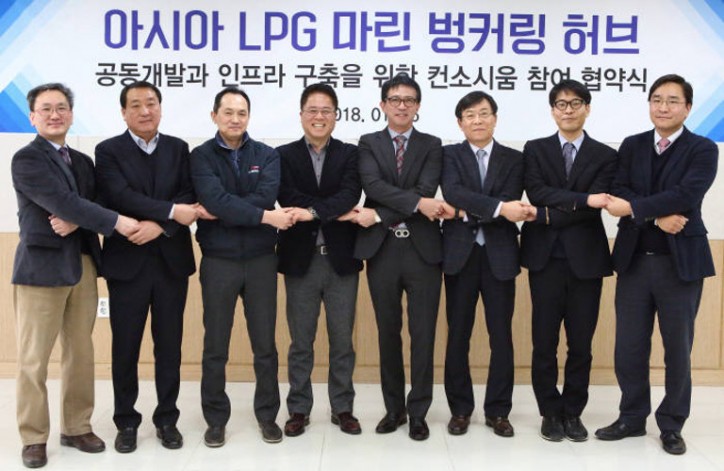 LPG bunkering is the process of transferring liquefied petroleum gas to a ship for use as fuel.
The signing ceremony was attended by gas turbine engine developer GE, LPG vessel project manager Hyunsung MCT, vessel operator Youngsung Global, vessel design firm Far East Ship Design & Engineering, vessel management firm Dintec, fuel gas supply system and tank lorry developer Answer and shipping company Yuil.
The stakeholders aim to build a bunkering hub and infrastructure to provide LPG on the sea to car ferries and LPG ships from next year. The local LPG industry association and U.S.-based GE have led a project to develop LPG-fueled vessels since 2016 and they are due to sign a vessel-building contract upon determining voyage routes for LPG passenger vessels during the first quarter of this year.
Such ships, the first of their kind in Korea, will be delivered in the fourth quarter of next year. An official from the association said the ships currently under development are car ferries that will carry passengers and cars along coastlines or between Korea and China and between Korea and Japan.
Source: Pulse