DFDS retrofits its 27-year-old ferry, Calais Seaways, with ABB's integrated automation solutions and marine software to optimize efficiency and safety.
Built in 1991, Calais Seaways is a passenger and vehicle ferry that accommodates 2000 people. It crosses the route between Dover and Calais – the busiest short sea route in Europe – up to 10 times a day.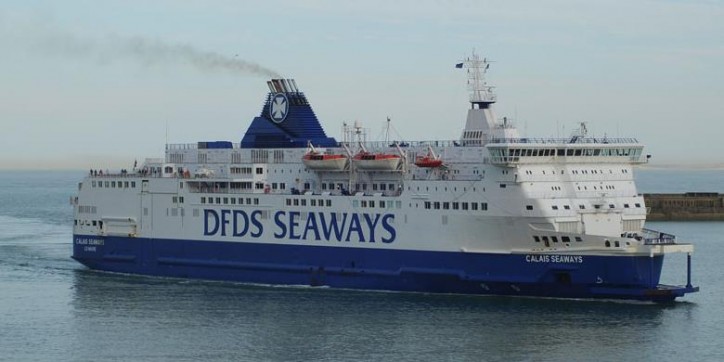 DFDS – Northern Europe's largest integrated shipping and logistics company – has extensively refurbished Calais Seaways in 2017 to bring it in line with its other C-class ferries and further enhance its efficiency. In addition to the extensive interior refurbishment, DFDS has retrofitted the ferry with ABB's integrated automation solutions.
The ABB Ability™ System 800xA, installed on board the ferry, brings together the vessel's key power and propulsion information in real time on a single screen, giving the crew access to information needed to operate the vessel efficiently and safely. ABB's integrated automation also includes vessel-wide, real-time condition monitoring of critical assets.
ABB's power management system, which is now at the core of the ferry's combined power and control system, ensures the availability of electrical power to all essential and most critical loads in the power plant. Typically, it automatically implements load sharing for all onboard diesel generators to optimize the efficiency of the power plant and to prevent blackouts.
In addition to the automation upgrade, the ABB Ability™ Marine Advisory System – OCTOPUS allows the vessel's owners to collate energy usage data to meet regulations on carbon dioxide emissions. The system gives insight into key performance indicators such as fuel consumption and torque measurement. The fuel usage reporting component is compliant with the IMO's Ship Energy Efficiency Management Plan (SEEMP) and supports European Union Monitoring, Reporting and Verification (MRV) rules, which require shipowners to maintain records of their vessels' fuel consumption to monitor and report CO2 emissions.
"The shipping industry is demanding smart integrated automation systems that have a proven track record," said Mikko Lepisto, Senior Vice President of Digital Solutions of ABB Marine & Ports. "ABB is able to offer an extensive portfolio aimed at making the operations of the Calais Seaways more efficient on one of the busiest sea routes in the world."
Source: ABB Marine