The explosion occurred in ONGC's drill ship 'Sagar Bhushan'
At least five workers were killed and 12 others seriously injured in a blast on an ONGC rig that was under repair at the Cochin Shipyard here on Tuesday.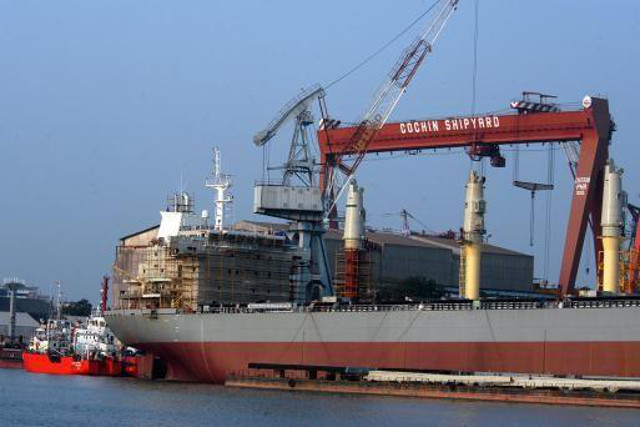 Senior officials said the blast occurred in a ballast tank in the forward part of the drill ship 'Sagar Bhushan' that has been dry-docked at the yard for nearly two months now.
"There was a minor fire outbreak which was brought under control immediately, but thick fumes within the tank marred rescue operations," an official said.
Despite Tuesday being a holiday, there were several workers in the area where the blast occurred. "The yard has an effective fire control mechanism and there were firemen on contract on board the ship under repair. But the number of casualties was more owing to the fact that the blast was inside a tank," the official added.
Fire tenders of the State Fire and Rescue Services were additionally deployed to control fire and to carry out rescue operations.
The workers who suffered burn injuries were rushed to a private hospital nearby where the condition of at least four was said to be critical.
Kerala Chief Minister Pinarayi Vijayan has asked the police and the fire and rescue personnel to extend all emergency support. He urged hospitals to provide immediate trauma care to the victims of the accident.
Source: The Hindu