Busan Port Authority (BPA) stated that Saint Exupery (20,656TEU) of the world's third-largest container liner, CMA-CGM, entered Busan New Port BNCT Terminal on the 6th.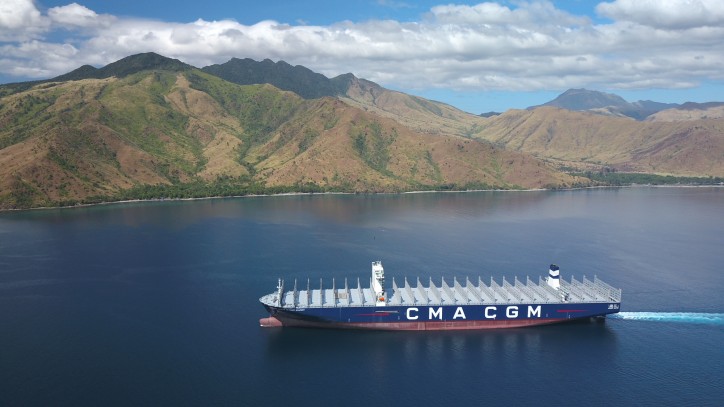 The ship was built in Subic Philippines, Hanjin Heavy Industries & Construction shipyard and has a length of 400 meters, a width of 59 meters and gross tonnage tipping at 217,673 tons. It is the largest container vessel that entered Busan Port since its opening. Saint Exupery is longer than four football fields.
The boxship is deployed on the FAL service and it will offer services to Ningbo - Shanghai - Singapore - Algeciras - Rotterdam - Le Havre after loading 3,500 containers at Busan Port.
Vessels with a loading capacity of over 20,000 TEU have continuously entered Busan Port since Madrid MAERSK (20,568TEU) called at Busan Port last April.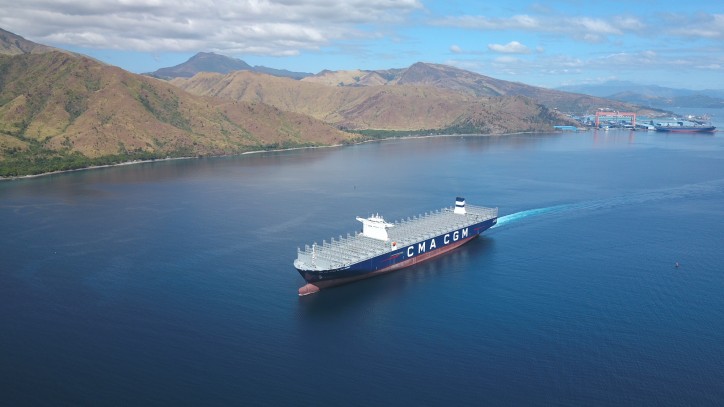 BPA President WOO said "20,000TEU class ships usually call at HJNC or PNIT, but Saint Exupery is the first 20,000TEU class vessel that entered BNCT."

He added "It shows that Busan Port's infrastructures are capable of accommodating mega size vessels and can meet the global liners' demand."
Source: Busan Port Authority
You can see the list of all the biggest boxships in the world (over 15K TEUs) by shipping company at CruiseMapper