The DOF Group has been awarded a Framework Agreement with Statoil for the vessel Skandi Vega.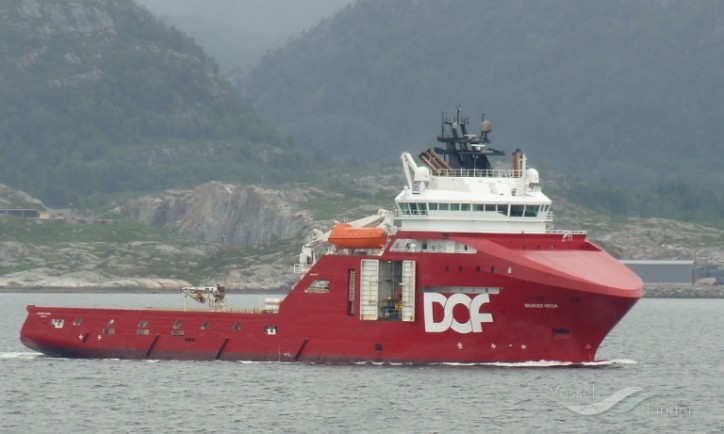 The firm period for the contract is for 1 year with 120 days guaranteed, in addition, there are 2 x 6 months options.
Commencement will be in May, in direct continuation of the current contract.
The Skandi Vega is a high power anchor handling vessel designed for deepwater anchor handling during demanding environmental conditions.
Main Specifications:
| | |
| --- | --- |
|  Build: |   2010 |
|  Design: |  STX AH 04 |
|  Class: |  DNV +1A1, SF, SUPPLY VESSEL, TUG, E0, DYNPOS-AUTR (IMO DP II), Comf-V(3), CLEAN DESIGN, NAUT OSV, T-MON, DK(+), HL(2,8) |
|  LOA: |  109.5 m |
|  LPP: |  98.0 m |
|  Breadth: |  24.0 m |
|  Draught: |  7.8 m |
|  DWT: |  4428 t |
|  Accom: |  88 persons |
|  Bollard pull: |  350 t |
Source: DOF Group