Thoresen Thai Agencies Public Company Limited Thursday reported the sale of M.V. Thor Endeavour, a general cargo vessel with a rated capacity of 42,529 deadweight ton built in 1995.
The Vessel was sold to a company which is not a connected person of the Company by Thoresen Shipping Singapore Pte. Ltd. (TSS), a wholly owned subsidiary of the Company.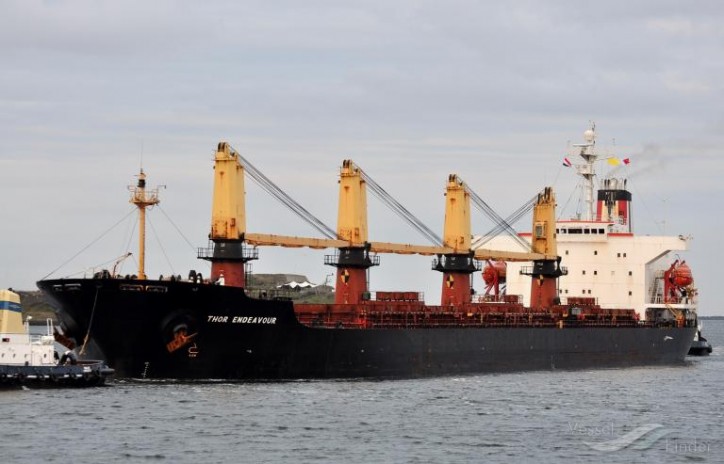 The Vessel was sold at a price of USD 4,250,000, or approximately Baht 133,249,400, using a USD/THB exchange rate of 31.3528).
After the sale of M.V. Thor Endeavour, the Thoresen fleet will consist of 20 vessels with an average size of 54,303 DWT and an average age of 11.58 years.
The sale is in line with prevailing dry bulk shipping conditions, in which older vessels become less competitive and less able to meet operating costs. The TSS's Board of Directors resolved to sell the said vessel, and the proceeds from the sale is in line with the Company's strategy to improve the efficiency of the fleet and the Company's fleet renewal program.
Source: Thoresen